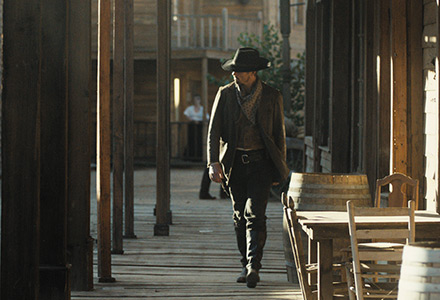 Run, Jump and Getaway
2014 | 100 minutes
Whether they're avoiding a shoot 'em up, escaping dinosaurs, or jumping through time, these risk takers will keep you on the edge of your seat.
Sponsored by The Mac Store, Classical KING FM 98.1
Packaged Films
A young boy's imagination comes to life through his pencil drawings at a Baghdad orphanage.
When a butcher loses his dog, he starts searching everywhere.
A hard-boiled tale following Gumshoe, a private eye hot on the trail of his missing partner. In this world of femme fatales and hired goons, the truth lies beneath.
A short film about a man who jumps off a building to end his life, and the woman he falls in love with on the way down.
A young boy experiences a jolt of violent reality during his first drug smuggle across the "Devil's Highway" desert stretch between Arizona and Mexico.
A lonely, disregarded old man seems invisible to the world around him. But when he journeys to the heart of London, being invisible proves to be his greatest weapon.
The struggles of an amateur stand up comedian named Shawnsey. Things start to look up for him after he convinces his ex-girlfriend to come to one of his shows, until a heckler gets in the way of his romance. Shawnsey decides to take revenge.
With his life spinning out of control, Baldwin turns to time travel and a coffee date 15 years in the past.
A gunslinger walks into a bar, looking for a drink. What he finds instead is a building full of raunchy people, and an audible, bloodthirsty narrator (Nick Offerman).
Tommy and Stacey live for the adventures fighting dinosaurs, flying through outer space and diving to the depths of the ocean, but can they do this forever?
Year:
2014
Running Time:
100 minutes