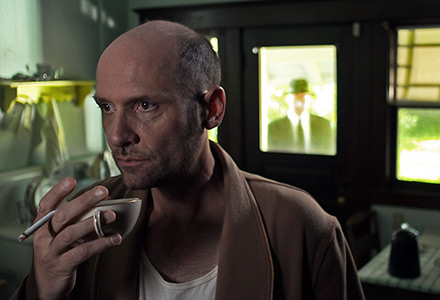 Seattle Supersonic Shorts
2014
From dinosaurs to drones, with a dash of noir, the creativity of Seattle filmmakers is on clear view.
Sponsored by The Mac Store, Classical KING FM 98.1
Packaged Films
Sleeping under a bridge is a man and his dinosaur mask.
A humble father and son in the Middle East struggle to cope with the effect of drones.
After being released from prison, Alice hunts down the person who put her there--her sister.
Everyone is in a band, every band that has ever existed still exists, and if it doesn't, don't worry, there will be a reunion show soon.
Mia is eight years old and wants to do just about anything but hang out at her dad's house trying to sell a car that doesn't run.
A private eye investigating the mysterious deaths of beautiful dancers finds more than he expects.
The incredible, tragic, and forgotten story of the 1947 UFO sighting over Puget Sound that sparked "the summer of the saucers" and the launch of the modern era of UFO obsession.