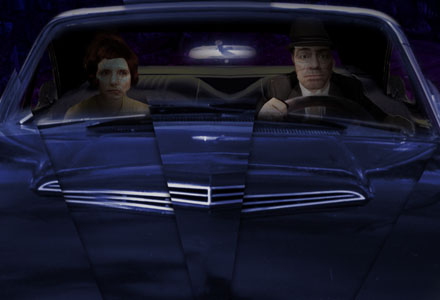 ALT Shorts
87 minutes
Strange animations, cinematic explorations, and some formal experiments that work on a purely emotional level.


Packaged Films
A truck explodes into a kaleidoscope of painted, optically printed animation.
Using the 1963 film Charade, Hughes explores the many identities of Cary Grant.
Scenes from both versions of Michael Haneke's Funny Games layered on top of each other.
Airline travel and dance are combined through a cinematic filter.
Colorfully surrealistic biography of one of the last French surrealists.
Archival footage and a jazzy soundtrack contrast with modern dark humor.
WWII-era radio dramas are cut up with animated photos to deconstruct the nuclear family.
A humorous structural film that muses on the concept of time (and sitting down).
Direct animation that paints, scratches, and perfectly syncs with its soundtrack.