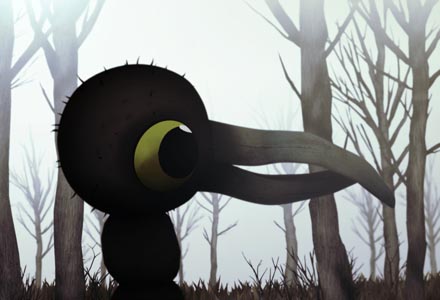 Animation4Adults
2012 | 81 minutes
From a mercenary hired to kill Death to hungry, hungry heroes, these animations are not Saturday morning cartoons.


Packaged Films
In a world that doesn't accept him, a man will have to find a way to turn his differences into strengths.
What if Franz Kafka convinced F.W. Murnau to make a film about his short story In the Penal Colony?
Even heroes are sometimes hungry.
A traveler moves through four unique rooms, each representing a distinct stage of his development.
A young mercenary is hired to kill Death.
"To be a grown-up, you've got to get out of the water"—with this advice, a young fish finds himself in increasingly larger ponds.
Simon knows ducks quite well, but sometimes it's a bit confusing.
While on vacation at the seaside, a youth becomes attracted to his aunt.
A lone hunter undertakes a search for a missing boy deep in the snow-covered mountains.
Woody dreams of becoming a concert pianist despite his obvious limitations.
Year:
2012
Running Time:
81 minutes