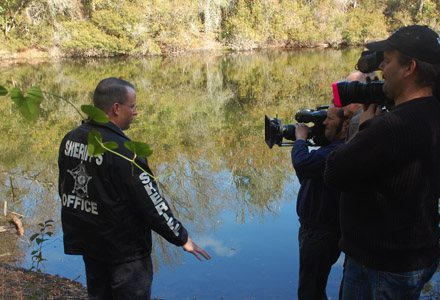 Behind the Curtain of Documentary Filmmaking
Join visiting documentary filmmakers for an illuminating discussion on the art of their chosen genre. In this session, we survey the historical development, artistry, and technique of documentary filmmaking, going beyond the broad category of non-fictional film documentation to discover how these filmmakers craft effective cinematic stories.
Schedule
June 1, 2013
Saturday
3:00 PM
Date has passed
In this constantly evolving genre, filmmakers, subjects and the audience struggle to redefine the boundaries. These films often capture some aspect of reality, for the purposes of bearing witness to a cultural zeitgeist or maintaining a historical record but in the process sometimes reveal a greater underlying truth.
3:00-5:00pm | VERA Project
Tickets: $5 General Audience | Free for SIFF Members
Panelists will include:
Marta Cunningham (Valentine Road)
Cullen Hoback (Terms and Conditions May Apply)
Stephen Silha and Eric Slade (Big Joy)
Leah Warshawski (Finding Hillywood)
Moderator:
Basil Tsiokos (Sundance Documentary Programmer)
Running Time:
120 minutes