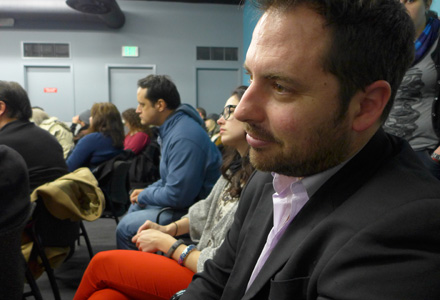 Catalyst Happy Hour at Tin Lizzie
60 minutes
Join our Catalyst Panelists for an informal happy hour at our SIFF Lounge at Tin Lizzie. Free admission. Cash bar.
SIFF Catalyst Panels | 9:00am - 5:00pm | SIFF Film Center
Tickets:$5 per Panel / $15 for all - Free for SIFF Members SIFF
Catalyst offers a full day of public panels & dynamic, thought-provoking discussions around the dual themes of Co-creation and Community in the new digital space.
9:00: Kickass Kickstarters: Recipes for Success
10:30: Made for the Web: Transmedia in Washington
12:15: The Future of Distribution
1:30: Catalyst Filmmaker Panel
3:00: Keynote: Franklin Leonard: (The Black List)
4:00: Catalyst Happy Hour @ Tin Lizzie