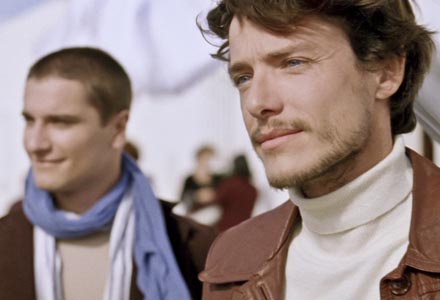 ¡Cinema Magnifico!
Spain | 2013 | 87 minutes
Lovers' secret codes, a wondrously surreal recital, and a haunted Brooklyn apartment—come discover the accomplished and eclectic range of work found in Spanish short cinema today.
Packaged Films
When Sara arrives at St Cecilia's Conservatory, she discovers there are different ways to interpret her talent.
On the last day of summer, Zurdo makes one last visit to his grandmother with the intuition that he may never see her again.
They say that if you put your ear to the back of his neck, you can hear the Virgin speak.
Two brothers embark upon a trip to the south of Spain, hoping to find untouched the place where they were happiest during childhood.
A Brooklyn couple freaks out when they find out that the ghost that has haunted their home for years has left without notice.
As their sexual desire fades, Lucia and Alberto's relationship begins to slip away from them.
There's more than one method to counting the ways you love someone.
Country:
Spain
Year:
2013
Running Time:
87 minutes
Language:
Spanish
HasSubTitles:
Yes