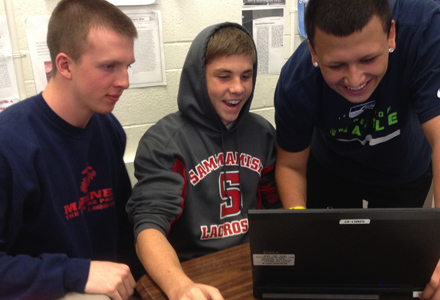 Digital Storytelling in the Classroom: A Professional Development Workshop for Teachers
180 minutes

 9:00am - 12:00pm (KCTS Digital Media Lab)
Free Workshop for Educators
Participants will get an overview of best practices in teaching digital media in the classroom. Clock hours will be available for participating educators.
RSVP for this Free Workshop by emailing FutureWave@siff.net
Schedule
June 1, 2013
 
9:00 AM
Date has passed
Show All
Digital Storytelling in the Classroom: 
9:00am - 12:00pm (KCTS Digital Media Lab) Free Workshop for Educators
This free forum for local educators is a great opportunity to learn how to integrate media-literacy into classroom lessons.
Sponsors: Adobe Youth Voices, KCTS
For more information on Adobe Youth Voices visit: youthvoices.adobe.com
For further information on KCTS visit: kcts9.org
Running Time:
180 minutes