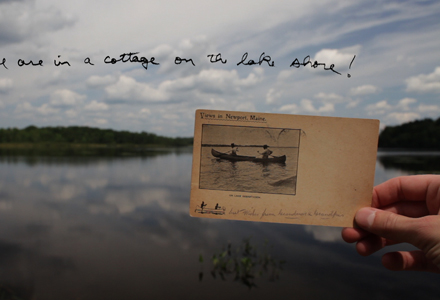 Everyday Revelations
2012 | 86 minutes
This program encourages us to take a look at our surroundings, and see the many things that can go unnoticed.
Packaged Films
A young girl wanders alone through Dublin's streets bringing hope to those in despair.
In the toy aisle, a boy must decide between a deflated green ball and a bright pink one.
We often think of houses as solid, strong, permanent things. In fact they can be weak, fragile and, as this film shows, mobile.
An experimental film about the Aurora Borealis, featuring a score by Jim O'Rourke.
An elderly man reflects on the lost moments and broken truths surrounding the butterflies that escaped from the mouth of the girl who got away.
Tomboy Robbie suffers from occasional epileptic seizures that make her feel like a freak. But when she discovers a discarded suit in her brothers' closet, she adopts a new identity.
Darby Duncan meets Arabella at his cousin's funeral and reveals the family curse - he will be next to die. When better to fall in love?
Year:
2012
Running Time:
86 minutes