Browse Short Films
Browse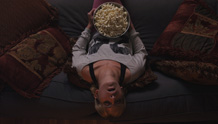 USA | 2012 | 6 minutes | Chris Cullari
The town of Derry has a secret, but no one told the new kid; it's gonna be a long night.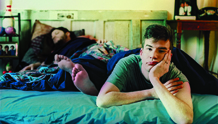 USA | 2013 | 14 minutes | Bryan Horch
Best Short Film: SIFF 2013 Golden Space Needle Awards
When a gay couple goes shopping for a new mattress, their sleeping together becomes a hilarious matter of opinion.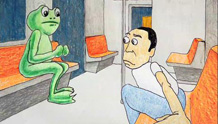 USA | 2013 | 4 minutes | Garrett Davis
The music of The Pop Ups gives these animals a fabulous song on their morning train.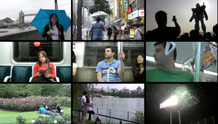 United Kingdom | 2012 | 4 minutes | Kacey Morrow
Multiple split screens show two tourists traveling alone…together.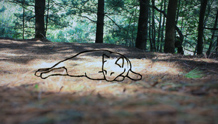 USA | 2013 | 10 minutes | Tess Martin
Whether a cat person or a dog person, you probably think you have some kind of relationship with your pet. But does your pet feel the same way?
USA | 2013 | 10 minutes | Ben Andrews
Amid an atmosphere of mounting cultural and economic tensions, an innocent stopover brings a elderly shop owner, a business man, and his wife together in an unexpected and powerful tale of prosperity, longevity and good fortune.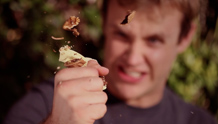 USA | 2012 | 6 minutes | Sarah Gurfield
After losing a playful 'thumb war' to his date, our hero embarks upon a grueling Rocky-esque training regimen.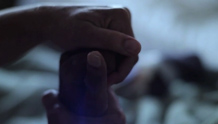 USA | 2012 | 9 minutes | Phillip Montgomery
Documentary Short Film: Special Jury Prize
When Dr. Panklaj Parekh, the man charge of clean drinking water in LA, suffers a tragic accident, he is faced with new, unthinkably difficult challenges.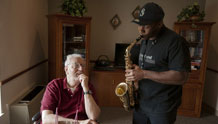 USA | 2013 | 10 minutes | Lulu Gargiulo
Two Friends is a day in the life of Bobby, a gregarious 80-year-old nursing home resident and his caregiver Solomon, a shy African immigrant. In this unlikely relationship, we see that there's more than one way to care for a friend.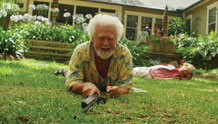 USA | 2012 | 7 minutes | Spencer Lenzie
BEST OF NFFTY - Dick is a stubborn, grumpy old fart who is stuck in the past. For Dick, every day carries with it the potential to be a glory day and today's just the day to prove it!