Browse Short Films
Browse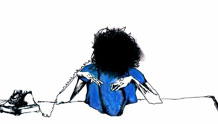 USA | 2011 | 7 minutes | Leah Shore
For more than 20 years Charles Manson has refused to communicate to the outside world. Until now.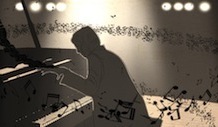 USA | 2013 | 5 minutes | Bracey Smith, Neil Dvorak
What do you do when you're born with music pouring out of your heart?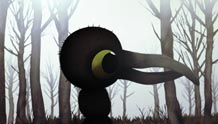 France | 2012 | 10 minutes | Jérémy Clapin
Simon knows ducks quite well, but sometimes it's a bit confusing.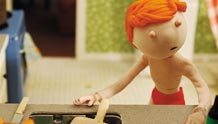 Canada | 2012 | 8 minutes | Brian Lye, Callum Paterson, Nathan Gilliss
While on vacation at the seaside, a youth becomes attracted to his aunt.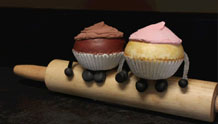 Canada | 2012 | 4 minutes | Gwyneth Christoffel
A lonely cupcake bakes a friend.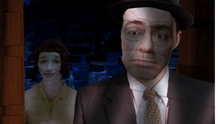 USA | 2012 | 18 minutes | Eric Patrick
WWII-era radio dramas are cut up with animated photos to deconstruct the nuclear family.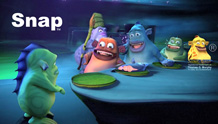 Belgium | 2012 | 6 minutes | Hilere, Thomas G. Murphy
When one underwater critter has trouble catching dinner he turns everyone's world upside down after he learns some tricks from a frog.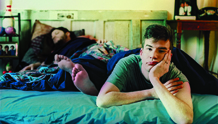 USA | 2013 | 14 minutes | Bryan Horch
Best Short Film: SIFF 2013 Golden Space Needle Awards
When a gay couple goes shopping for a new mattress, their sleeping together becomes a hilarious matter of opinion.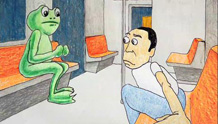 USA | 2013 | 4 minutes | Garrett Davis
The music of The Pop Ups gives these animals a fabulous song on their morning train.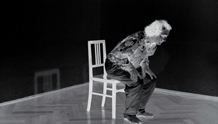 Austria | 2012 | 7 minutes | Thomas Renolder
A humorous structural film that muses on the concept of time (and sitting down).