Browse Short Films
Filtering by Genre: Crime/Mystery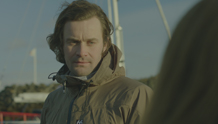 Iceland | 2012 | 15 minutes | Jakob Halldorsson
Oli, his girlfriend, and his best friend are fleeing the Icelandic financial crisis with a fortune in forbidden cash. But when they're marooned on a freezing outcrop of rock, they'll learn of all that money can't buy.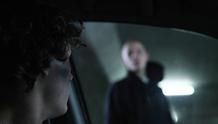 Australia | 2012 | 11 minutes | Sophie Miller
When a quadriplegic struggling to come to terms with his injuries finds himself face to face with a violent criminal, his desire to survive is put to the ultimate test.