Browse Short Films
Browse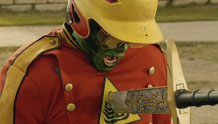 USA | 2013 | 9 minutes | Mario Pena
The world is ending! And only Joe can save us.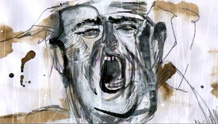 Spain | 2012 | 8 minutes | Vuk Jevremovic
What if Franz Kafka convinced F.W. Murnau to make a film about his short story In the Penal Colony?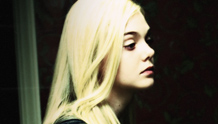 USA | 2012 | 9 minutes | Rodrigo Prieto
All Mia wants is to be beautiful, but when all she sees are stick thin girls she begins to question her own body.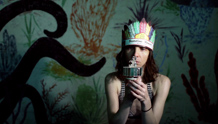 USA | 2012 | 17 minutes | Meg Skaff
Inside of a dysfunctional love triangle, Linda LeThorn is brought to her breaking point by a possessed music box she inherits from her Aunt Lucinda.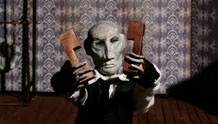 USA | 2012 | 12 minutes | Micah Gallagher
A traveler moves through four unique rooms, each representing a distinct stage of his development.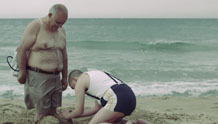 Spain | 2013 | 11 minutes | Chema García Ibarra
They say that if you put your ear to the back of his neck, you can hear the Virgin speak.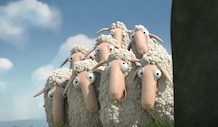 Germany | 2012 | 7 minutes | Gottfried Mentor
Two shepherds go to increasingly extreme lengths to keep their flocks separated.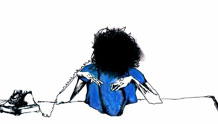 USA | 2011 | 7 minutes | Leah Shore
For more than 20 years Charles Manson has refused to communicate to the outside world. Until now.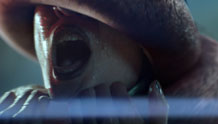 Belgium | 2012 | 14 minutes | Toon Aerts
After a botched burglary, Yumiko tries to calm down the local crime boss while Misha enjoys a drop from the glowing green test tubes.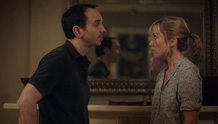 USA | 2012 | 12 minutes | Maria Gordillo
A Brooklyn couple freaks out when they find out that the ghost that has haunted their home for years has left without notice.