Browse Short Films
Browse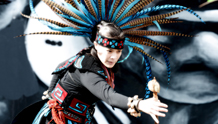 USA | 2013 | 6 minutes | Tracy Rector
The hummingbird dives and darts with great agility, representing fertility and joy. Huitzilopochtli is an expression of willpower, strength and survival carried forward through dance.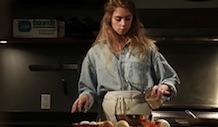 USA | 2012 | 12 minutes | Erik Shirai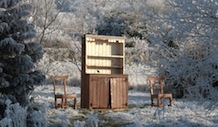 Ireland | 2012 | 9 minutes | Tony Donoghue
In this animated documentary, 16 pieces of abandoned folk furniture are restored and brought to life.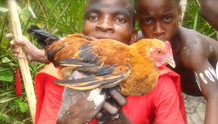 Liberia | 2012 | 10 minutes | Todd Looby
Edwin G Kollie, a 15 year old Liberian war orphan and honor student, always wanted to make a Nollywood movie. So one day he wrote a script, cast the 30 actors needed and in just 3 hours he and his fellow students built an entire African village.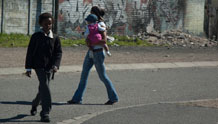 South Africa | 2012 | 5 minutes | Nadine Cloete
Kelina shares her world on her daily trip to school in a challenging township around Cape Town, South Africa.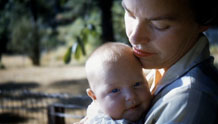 USA | 2013 | 3 minutes | T.J. Martin
A short film by documentary Oscar-winners T.J. Martin and Dan Lindsay about Martin's grandparents, told through a lifetime of family photos and an audio interview, encapsulating youth, old age, and everything in between.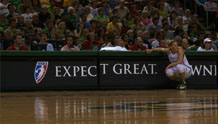 USA | 2013 | 10 minutes | Lane Stroud
Four local businesswomen and former season ticket holders joined forces and became a model of independent ownership in the WNBA on and off the court. As two time national champions, they are the winningest team in Seattle history. This is a story of investment, endurance and leadership—a community that saved itself.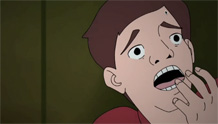 USA | 2012 | 9 minutes | Joann Self Selvidge
In 1971, Murray Riss curated a contemporary photography show at the Memphis Academy of Arts, sparking a city-wide controversy and kidnapping scandal.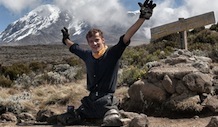 Russia | 2012 | 33 | Natasha Shaginian-Needham, Vailiy Arkanov
Born without legs and abandoned in an orphanage, Sasha Shulchey's life looked bleak, until he met Natasha Shaginian-Needham, founder of Happy Families International Center, changing both their lives forever.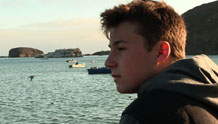 USA | 2012 | 10 minutes | Matthew Evans
TheFilmSchool Prodigy Camp Scholarship
A passionate a look at one of the most pressing issues in our modern society: violence among religions.