Browse Short Films
Browse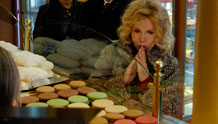 Ireland | 2012 | 7 minutes | Conor Ferguson
Proud Madame Rousseau embarks on an epic journey to eat cakes with sweet abandon. But life has some bittersweet lessons to teach her.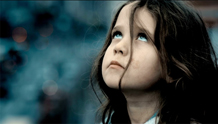 Ireland | 2012 | 9 minutes | Ruan Magan
A young girl wanders alone through Dublin's streets bringing hope to those in despair.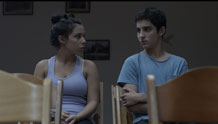 Israel | 2012 | 16 minutes | Assaf Machnes
An Israeli teenager tries to win the affection of a girl in his class while on a school trip.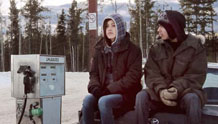 Canada | 2012 | 11 minutes | Danis Goulet
In a tight-knit Cree community in northern Saskatchewan, 16-year-old Alyssa's plans to become a mom begin to unravel.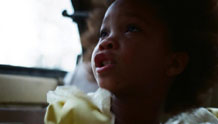 USA | 2013 | 12 minutes | Frances Bodomo
A Ghanaian immigrant family journeys to a Louisiana tent revival to cure a problem child.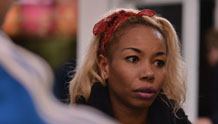 United Kingdom | 2013 | 11 minutes | Mangus Mork
In a Cardiff burger bar catering to late-night revelers, everybody's after something. And tonight, anything goes.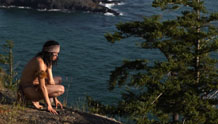 USA | 2012 | 12 minutes | Serge Gregory
On the Northwest coast in the early 19th century, a Salish native's dream quest is disturbed by the arrival of a tall ship.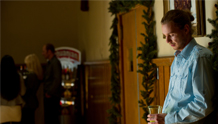 USA | 2012 | 21 minutes | Tomas Vengris
Andrius, a Lithuanian immigrant, comes to California seeking to reconnect with his older brother, only to realize that his brother's American dream is not all that he had imagined.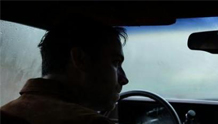 USA | 2013 | 21 minutes | Steven Schardt
An irresponsible father kidnaps his son but has no idea what it means to be there for him.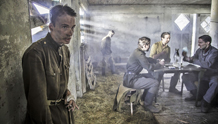 USA | 2013 | 30 minutes | Wade Jackson
Live Action Short Film: Special Jury Prize
When 10 Russian soldiers are forced to select which one of them will be executed in the morning, their last traumatic hours will unveil the horrors of war and their dreams of a better life over the horizon.