Browse Short Films
Browse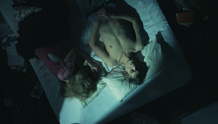 Germany | 2012 | 16 minutes | Sabrina Sarabi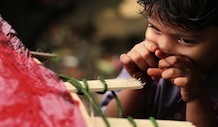 India | 2012 | 5 minutes | Archana Phadke
An Indian boy makes his younger sister the red umbrella she has always wanted.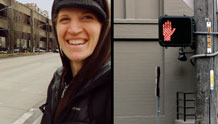 USA | 2012 | 4 minutes | Danae Fishman, Hannah Christman, Shannon Macintyre
In invitation to open your eyes and change your ways.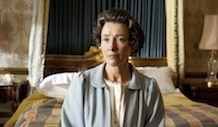 United Kingdom | 2012 | 27 minutes | Jeremy Brock
A Buckingham Palace guard takes the Queen's corgis out for a walk and while he's away an intruder breaks in for a chat with the monarch.