Browse Short Films
Browse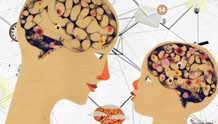 USA | 2012 | 11 minutes | Tiffany Shlain
A mixed animation exploration of the similarities between the human brain the internet.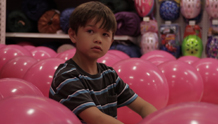 USA | 2012 | 6 minutes | Dustin Shroff
In the toy aisle, a boy must decide between a deflated green ball and a bright pink one.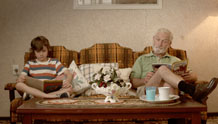 Australia | 2012 | 7 minutes | Gerard Lambkin
A sweeping, suburban epic that celebrates the power of imagination and the bond between generations.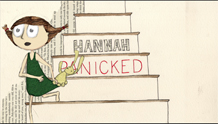 United Kingdom | 2012 | 6 minutes | Kate Charter
Hannah's mom is always busy so when the night comes Hannah talks to the moon, until one night when the moon doesn't appear.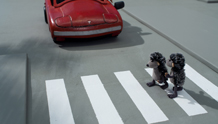 Latvia | 2012 | 10 minutes | Evalds Lacis
The Hedgehogs and their animal friends learn to make money and use it to remodel the city.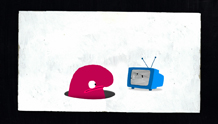 Russia | 2012 | 5 minutes | Leonid Shmelkov
The antics of a variety of animated creatures are hypnotically delightful.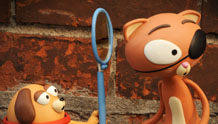 United Kingdom | 2012 | 7 minutes | Joel Simon
A pair of rejected toys struggle to find a place in the store display.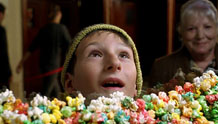 Spain | 2012 | 13 minutes | Josecho de Linares
Live Action Short Film: Grand Jury Prize
On the last day of summer, Zurdo makes one last visit to his grandmother with the intuition that he may never see her again.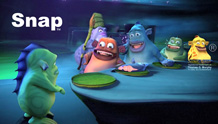 Belgium | 2012 | 6 minutes | Hilere, Thomas G. Murphy
When one underwater critter has trouble catching dinner he turns everyone's world upside down after he learns some tricks from a frog.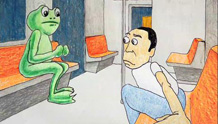 USA | 2013 | 4 minutes | Garrett Davis
The music of The Pop Ups gives these animals a fabulous song on their morning train.