Browse Short Films
Browse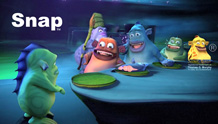 Belgium | 2012 | 6 minutes | Hilere, Thomas G. Murphy
When one underwater critter has trouble catching dinner he turns everyone's world upside down after he learns some tricks from a frog.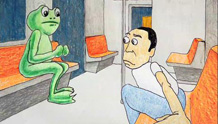 USA | 2013 | 4 minutes | Garrett Davis
The music of The Pop Ups gives these animals a fabulous song on their morning train.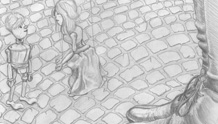 Czech Republic | 2012 | 6 minutes | Chung Lam
When a boy puppet is separated from the girl puppet he loves he will go to any length to reunite with her.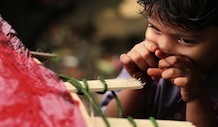 India | 2012 | 5 minutes | Archana Phadke
An Indian boy makes his younger sister the red umbrella she has always wanted.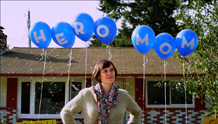 USA | 2012 | 11 minutes | Jeremy Mackie
A kid's first adventure starts when mom's not looking.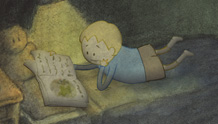 Switzerland | 2012 | 5 minutes | Camille Müller
Two dragon-loving kids find their own fairy tale romance.