Browse Short Films
Browse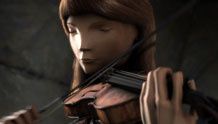 Spain | 2012 | 15 minutes | Juan Antonio Espigares
When Sara arrives at St Cecilia's Conservatory, she discovers there are different ways to interpret her talent.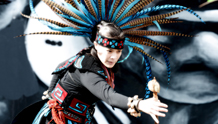 USA | 2013 | 6 minutes | Tracy Rector
The hummingbird dives and darts with great agility, representing fertility and joy. Huitzilopochtli is an expression of willpower, strength and survival carried forward through dance.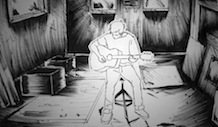 Canada (Québec) | 2012 | 4 minutes | Raymond Caplin
A young guitar player really puts his heart into his music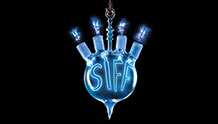 Ethiopia | 2013 | 19 minutes | Zelalem Woldemariam
A talented Ethiopian drummer encounters a deaf woman who opens his eyes to a new world.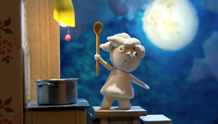 Germany | 2012 | 4 minutes | Samo-Sama
Even heroes are sometimes hungry.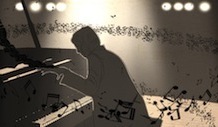 USA | 2013 | 5 minutes | Bracey Smith, Neil Dvorak
What do you do when you're born with music pouring out of your heart?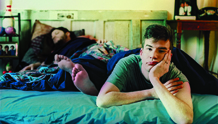 USA | 2013 | 14 minutes | Bryan Horch
Best Short Film: SIFF 2013 Golden Space Needle Awards
When a gay couple goes shopping for a new mattress, their sleeping together becomes a hilarious matter of opinion.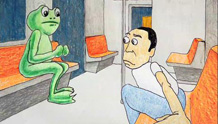 USA | 2013 | 4 minutes | Garrett Davis
The music of The Pop Ups gives these animals a fabulous song on their morning train.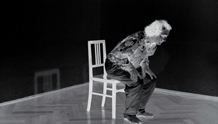 Austria | 2012 | 7 minutes | Thomas Renolder
A humorous structural film that muses on the concept of time (and sitting down).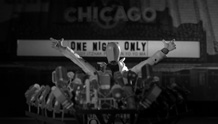 Australia | 2012 | 10 minutes | Stuart Bowen
Animated Short Film: Grand Jury Prize
Woody dreams of becoming a concert pianist despite his obvious limitations.