Browse Short Films
Browse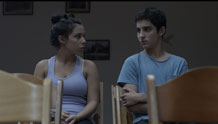 Israel | 2012 | 16 minutes | Assaf Machnes
An Israeli teenager tries to win the affection of a girl in his class while on a school trip.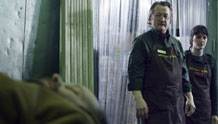 USA | 2012 | 23 minutes | Aemilia Scott
A grocery store clerk's boyfriend suddenly dies, but she keeps their love alive by taking his body to the store's freezer.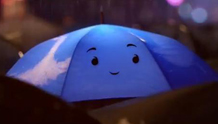 USA | 2013 | 7 minutes | Saschka Unseld
Amidst the rain in a singing city, two umbrellas—one blue, one not—fall eternally in love in The Blue Umbrella.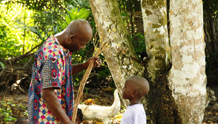 Gabon | 2013 | 21 minutes | Nadine Otsobogo
In a house by the sea, a man finds himself unable to find inspiration for his art, until a mysterious woman arrives.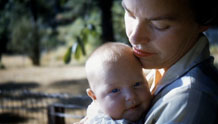 USA | 2013 | 3 minutes | T.J. Martin
A short film by documentary Oscar-winners T.J. Martin and Dan Lindsay about Martin's grandparents, told through a lifetime of family photos and an audio interview, encapsulating youth, old age, and everything in between.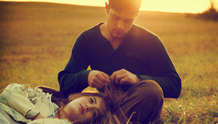 Canada | 2012 | 13 minutes | Elisia Mirabelli, Matthew De Filippis
An elderly man reflects on the lost moments and broken truths surrounding the butterflies that escaped from the mouth of the girl who got away.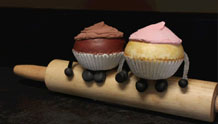 Canada | 2012 | 4 minutes | Gwyneth Christoffel
A lonely cupcake bakes a friend.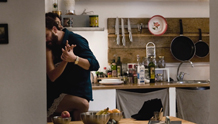 Spain | 2012 | 13 minutes | Ana Ortiz
As their sexual desire fades, Lucia and Alberto's relationship begins to slip away from them.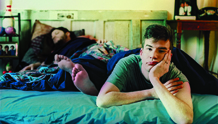 USA | 2013 | 14 minutes | Bryan Horch
Best Short Film: SIFF 2013 Golden Space Needle Awards
When a gay couple goes shopping for a new mattress, their sleeping together becomes a hilarious matter of opinion.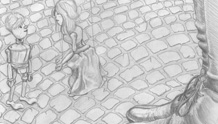 Czech Republic | 2012 | 6 minutes | Chung Lam
When a boy puppet is separated from the girl puppet he loves he will go to any length to reunite with her.