Browse Short Films
Browse Fly Filmmaking Challenge
USA | 2013 | 10 minutes | Curtis Taylor
Breathing in Wartime is a circular narrative that elides the transformation of an industrial district with the uncertain progress of its citizens.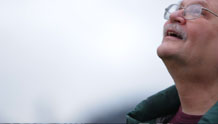 USA | 2013 | 2 minutes | Julia Hechler
A Gift introduces Samuel Green, Washington State's first poet laureate, whose poetry inspired The Only Time We Have. Samuel uses poetry to make sense of his life experiences as well as to better understand others.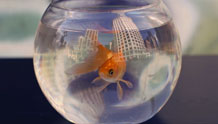 USA | 2013 | 2 minutes | Ryan Abe
Inspired by a goldfish while attending a Humanities Conference, Derek Sheffield crafted a poem based on duality and symbolism which strongly inspired Curtis Taylor's Breathing in Wartime.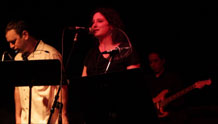 USA | 2013 | 2 minutes | Sean Mears
A glimpse into the world of Samantha Boshnack, an eclectic musician and diverse composer whose work provides the foundation for Ben Andrews' The Three Stars.
USA | 2013 | 10 minutes | Amy Enser
What does it mean to be the last in a lineage? The Only Time We Have explores the day in a life of an elderly man who reflects back on a sliver of time that changes the course of his life forever.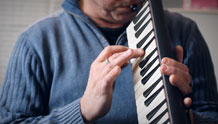 USA | 2013 | 2 minutes | Duygu Erdogan Monson
Jovino Santos Neto, the artist who inspired Lulu Gargiulo's Two Friends, details his journey through the transformative power of music, its link to nature, and the sounds that surround our everyday lives.
USA | 2013 | 10 minutes | Ben Andrews
Amid an atmosphere of mounting cultural and economic tensions, an innocent stopover brings a elderly shop owner, a business man, and his wife together in an unexpected and powerful tale of prosperity, longevity and good fortune.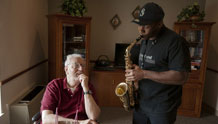 USA | 2013 | 10 minutes | Lulu Gargiulo
Two Friends is a day in the life of Bobby, a gregarious 80-year-old nursing home resident and his caregiver Solomon, a shy African immigrant. In this unlikely relationship, we see that there's more than one way to care for a friend.