Browse Short Films
Browse Short Films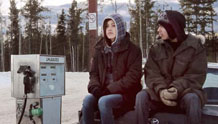 Canada | 2012 | 11 minutes | Danis Goulet
In a tight-knit Cree community in northern Saskatchewan, 16-year-old Alyssa's plans to become a mom begin to unravel.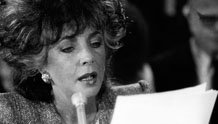 USA | 2013 | 40 minutes | Jeffrey Friedman, Rob Epstein
Epstein and Friedman (The Celluloid Closet, Paragraph 175) recount the creation of the American Foundation for AIDS Research, centering on the partnership between research scientist Dr. Mathilde Krim and movie star Elizabeth Taylor.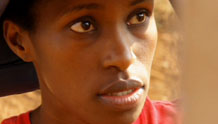 Rwanda | 2012 | 21 minutes | Marie-Clémentine Dusabejambo
A young student finds her lack of english brings her considerable ridicule from her classmates.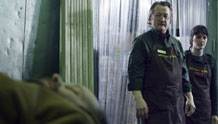 USA | 2012 | 23 minutes | Aemilia Scott
A grocery store clerk's boyfriend suddenly dies, but she keeps their love alive by taking his body to the store's freezer.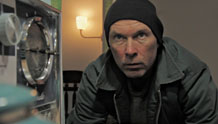 Canada | 2012 | 12 minutes | Jay Fox, Steven Deneault
A mysterious drifter knows something horribly wrong has happened to his only friend. It's up to him to make it right.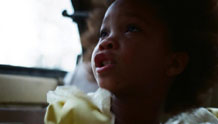 USA | 2013 | 12 minutes | Frances Bodomo
A Ghanaian immigrant family journeys to a Louisiana tent revival to cure a problem child.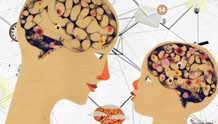 USA | 2012 | 11 minutes | Tiffany Shlain
A mixed animation exploration of the similarities between the human brain the internet.
USA | 2013 | 10 minutes | Curtis Taylor
Breathing in Wartime is a circular narrative that elides the transformation of an industrial district with the uncertain progress of its citizens.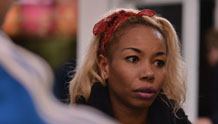 United Kingdom | 2013 | 11 minutes | Mangus Mork
In a Cardiff burger bar catering to late-night revelers, everybody's after something. And tonight, anything goes.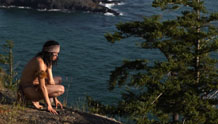 USA | 2012 | 12 minutes | Serge Gregory
On the Northwest coast in the early 19th century, a Salish native's dream quest is disturbed by the arrival of a tall ship.