Browse Short Films
Browse Short Films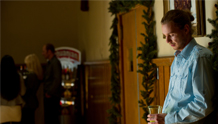 USA | 2012 | 21 minutes | Tomas Vengris
Andrius, a Lithuanian immigrant, comes to California seeking to reconnect with his older brother, only to realize that his brother's American dream is not all that he had imagined.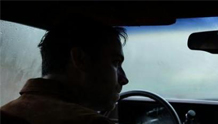 USA | 2013 | 21 minutes | Steven Schardt
An irresponsible father kidnaps his son but has no idea what it means to be there for him.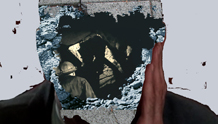 USA | 2013 | 9 minutes | Salise Hughes
Using the 1963 film Charade, Hughes explores the many identities of Cary Grant.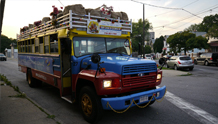 USA | 2012 | 16 minutes | Julian Jimenez
Carmen, a Colombian immigrant living in Queens, New York, pursues the American Dream by running a party bus.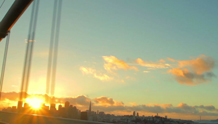 USA | 2013 | 3 minutes | Miles Crist
Inspired by the avant garde modern aesthetic of the films from the 1920s, San Francisco becomes a beautiful character.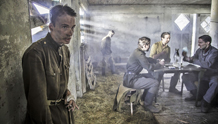 USA | 2013 | 30 minutes | Wade Jackson
Live Action Short Film: Special Jury Prize
When 10 Russian soldiers are forced to select which one of them will be executed in the morning, their last traumatic hours will unveil the horrors of war and their dreams of a better life over the horizon.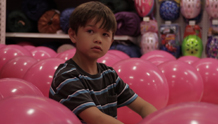 USA | 2012 | 6 minutes | Dustin Shroff
In the toy aisle, a boy must decide between a deflated green ball and a bright pink one.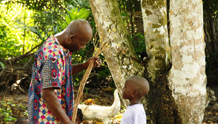 Gabon | 2013 | 21 minutes | Nadine Otsobogo
In a house by the sea, a man finds himself unable to find inspiration for his art, until a mysterious woman arrives.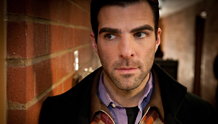 USA | 2012 | 13 minutes | Sian Heder
Oliver is madly in love. The love of his life is behind bars. When he discovers a rival for her affections, desperate times calls for desperate measures.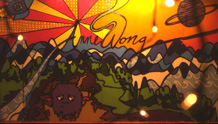 USA | 2012 | 10 minutes | Charles Frank
A young artist struggles with her mother's traditional Asian-American academic expectations.