Browse Short Films
Browse Short Films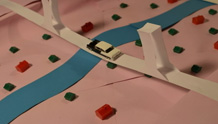 USA | 2013 | 2 minutes | Connor Brock
A stop-motion tour of the globe created out of handmade paper.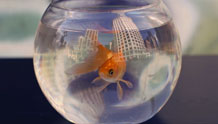 USA | 2013 | 2 minutes | Ryan Abe
Inspired by a goldfish while attending a Humanities Conference, Derek Sheffield crafted a poem based on duality and symbolism which strongly inspired Curtis Taylor's Breathing in Wartime.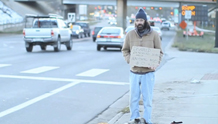 USA | 2012 | 15 minutes | Amy Laslett, Jason Berger
When you're left with nothing to tell your message, what do you do?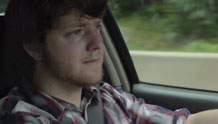 USA | 2012 | 3 minutes | Joel Ashton McCarthy
BEST OF NFFTY - Two brothers take a once-in-a-lifetime road trip to transition into the next stages of their lives - but not in the way they'd originally planned.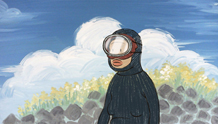 South Korea | 2012 | 6 minutes | Ah-Ryeom Han, Hui-Jin Kang
An animated documentary portraying the life of the Haenyo, traditional female divers of Jeju Island.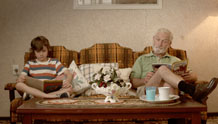 Australia | 2012 | 7 minutes | Gerard Lambkin
A sweeping, suburban epic that celebrates the power of imagination and the bond between generations.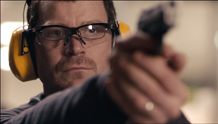 USA | 2012 | 18 minutes | Spencer Gillis
After a terrifying break-in, a man buys a gun for protection. But his newfound sense of power leads him down a dangerous path.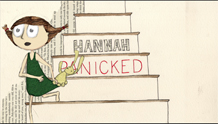 United Kingdom | 2012 | 6 minutes | Kate Charter
Hannah's mom is always busy so when the night comes Hannah talks to the moon, until one night when the moon doesn't appear.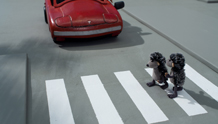 Latvia | 2012 | 10 minutes | Evalds Lacis
The Hedgehogs and their animal friends learn to make money and use it to remodel the city.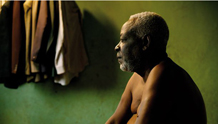 Kenya | 2013 | 15 minutes | Amirah Tajdin
An older man remembers the pain of his youth in the resistance against colonial power.