Browse Short Films
Browse Short Films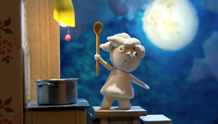 Germany | 2012 | 4 minutes | Samo-Sama
Even heroes are sometimes hungry.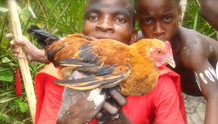 Liberia | 2012 | 10 minutes | Todd Looby
Edwin G Kollie, a 15 year old Liberian war orphan and honor student, always wanted to make a Nollywood movie. So one day he wrote a script, cast the 30 actors needed and in just 3 hours he and his fellow students built an entire African village.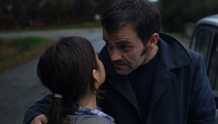 USA | 2013 | 15 minutes | Felix Thompson
A father spends one last day with his daughter in a rundown French coastal town when he dubiously comes into a large sum of money.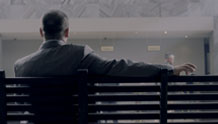 South Africa | 2013 | 11 minutes | Greg Rom
An unusual man walks into a bank and plans to rob the vault with his mimed weapon.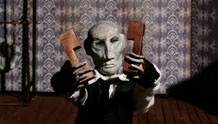 USA | 2012 | 12 minutes | Micah Gallagher
A traveler moves through four unique rooms, each representing a distinct stage of his development.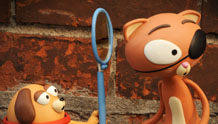 United Kingdom | 2012 | 7 minutes | Joel Simon
A pair of rejected toys struggle to find a place in the store display.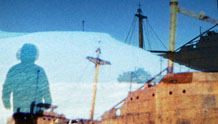 Canada | 2012 | 13 minutes | Kyle Armstrong
An experimental film about the Aurora Borealis, featuring a score by Jim O'Rourke.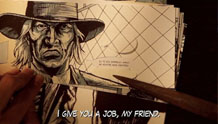 Brazil | 2013 | 6 minutes | Edson Shundl Oda
Animated Short Film: Special Jury Prize
A young mercenary is hired to kill Death.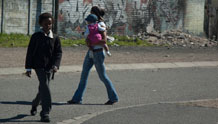 South Africa | 2012 | 5 minutes | Nadine Cloete
Kelina shares her world on her daily trip to school in a challenging township around Cape Town, South Africa.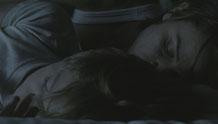 USA | 2012 | 14 minutes | Vladimir de Fontenay
Live Action Short Film: Special Jury Prize
A pregnant woman chooses to escape her bleak existence when she realizes her son might be taken away from her.