Films A to Z
Browse
Australia | 2012 | 91 minutes | Cameron Cairnes, Colin Cairnes
Three suburban teens driving to a music fest meet a fertilizer trader looking for a fresh supply of his secret ingredient. Wolf Creek meets Tucker & Dale vs. Evil in a film that is as hysterically funny as it is horrifyingly gruesome.
Argentina | 2013 | 105 minutes | Diego Kaplan
When Diego and Emilia reveals to long-time friends that they are swingers and would like to swap partners, couplehood takes on a new dimension in this bittersweet comedy.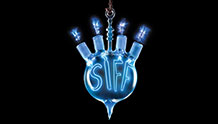 2013 | 60 minutes |
How hard could it be to make a three-minute film? We challenged you to find out.
Thailand | 2012 | 68 minutes | Nawapol Thamrongrattanarit
When her hard drive breaks, taking with it a year's worth of work, film location scout Sai sets out to recapture the missing photos and memories of an unrequited love. Told entirely over 36 static shots.
Paraguay | 2012 | 105 minutes | Juan Carlos Maneglia, Tana Schémbori
A teenage delivery boy working in an illegal Paraguayan market must dodge thieves, rival gangs, and the police when he is offered $100 to transport a load of mysterious-and highly sought-after-crates to the edge of town. Ages 15+


USA | 2013 | 103 minutes | Tomer Almagor
A powerful, brooding love story about the seemingly implausible relationship of two radically different personalities somehow always meant for each other. Set against the hipster music scene of Southern California with a remarkable performance from Amy Seimetz.