Films A to Z
Browse
USA | 2013 | 87 minutes | Kyle Patrick Alvarez
SIFF 2013 Best New American Cinema: Grand Jury Prize
This first film adaptation of David Sedaris' work is a funny and poignant portrait of a lost soul and the amusing characters he meets as he pursues his Steinbeckian dream—to spend his summer working on an apple farm in Oregon.


Canada (Québec) | 2012 | 95 minutes | Rafaël Ouellet
When a sixty-year-old truck driver gets in a head-on collision, his quiet life is suddenly thrown into a tailspin. A finely crafted drama about a working-class family that reconnects in the wake of an accident. Winner, Best Director and Jury Prize, Karlovy Vary Film Festival.


Japan | 2012 | 74 minutes | Ryota Nakano
What started out as an adventure of two young girls to reconnect with their long lost dad becomes a journey of self-discovery, reconciliation, growth, and love.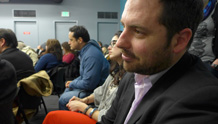 60 minutes |
Join our Catalyst Panelists for an informal happy hour at our SIFF Lounge at Tin Lizzie. Free admission. Cash bar.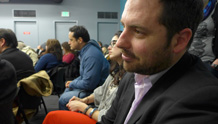 60 minutes |
Join us as Franklin Leonard, founder of The Black List, discusses how technology and the web might hold the key to artistic freedom and more sustainable careers for content creators, filmmakers and screenwriters.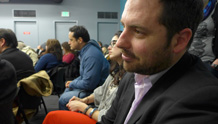 Each of this year's SIFF Catalyst filmmakers will share what they learned bringing their respective films to an audience, as well as answer questions from the crowd.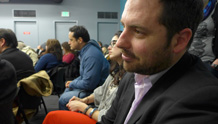 90 minutes |
Get an insider's perspective on the fast-growing world of digital content produced exclusively for the web from the content creators themselves. Covering everything from audience engagement to production to distribution, this panel will both inspire and inform people ready to take the plunge into this brave new world.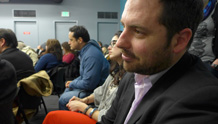 60 minutes |
What does distribution look like for today's independent filmmaker? The theatrical release that used to be the standard measure of indie success is no longer a given, forcing filmmakers, producers and distributors to each reassess how best to approach the new digital frontier offered by both online and mobile platforms.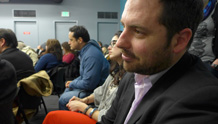 90 minutes |
Join for this illuminating panel on the proven successes of Kickstarter and other crowd-sourced funding campaigns.
Russia | 2012 | 106 minutes | Alexsei Fedorchenko
From Aleksey Fedorchenko, the director of Silent Souls, comes a wholly original, humorous, beautiful folk tale—told in the native tongue of the nature worshipping Mari—about 22 strong independent women whose names all begin with the letter O.