Films A to Z
Browse
USA | 2013 | 70 minutes | Omar J. Pineda
The walking dead are among us in this exposé of real-life zombie walks, featuring event footage alongside interviews with participants, organizers, makeup artists, and celebrities (Tom Savini, Norman Reedus).
USA | 2013 | 91 minutes | Steven Bernstein
Best Actress – Samantha Morton: SIFF 2013 Golden Space Needle Awards
Special Benefit Screenings to support the King Lab at the Unversity of Washington - a group devoted to the understanding of inherited breast and ovarian cancer.
Iceland | 2012 | 95 minutes | Baltasar Kormákur
Based on an astonishing true incident, The Deep fashions a modern-day everyman myth about the sole survivor of a shipwreck, whose superhuman will to survive made him both an inexplicable scientific phenomenon and a national hero.


Netherlands | 2012 | 80 minutes | Alex Pitstra
A stunning fiction/documentary hybrid set in the vacuum between dictatorship and democracy. While Tunisians dreams of a better Tunisia, 23-year-old DVD salesman Abdallah dreams of a better life in Europe.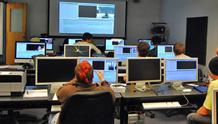 240 minutes |
Never made a movie before but have always wanted to? This is a hands-on movie production challenge, taking beginning participants (teens and up) from preproduction to screening in two days.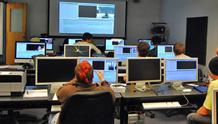 490 minutes |
Participants in the Digital Media Lab Weekend go into full production mode. Local filmmaker mentors support teams in completing films and throughout the process.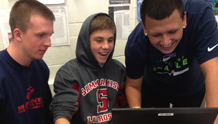 180 minutes |

 9:00am - 12:00pm (KCTS Digital Media Lab)
Free Workshop for Educators
Participants will get an overview of best practices in teaching digital media in the classroom. Clock hours will be available for participating educators.
RSVP for this Free Workshop by emailing FutureWave@siff.net
USA | 2013 | 90 minutes | Richard Rowley
Richard Rowley offers a devastating indictment of the covert wars sponsored by the United States government. Based on the investigative reporting of Jeremy Scahill, this documentary sheds light on the darkest secrets of American history.


Russia | 2012 | 110 minutes | Alexander Kasatkin, Natalia Nazarova
A hauntingly beautiful crime drama with Dostoevskian overtones in which a serial killer targets teen girls in a small town. Forces of faith, law, and paternalism collide with a young woman's awakening, in spite of the ominous circumstances.


Chile | 2012 | 81 minutes | Fernando Guzzoni
This brooding and intimate study tells the tale of Alejandro, a solitary, fragile, and unpredictably dangerous man paralyzed by the hostility of his past with the Pinochet dictatorship. Winner, Best New Director, San Sebastián Film Festival.