Films A to Z
Browse
USA | 2013 | 116 minutes | Zal Batmanglij
Brit Marling, Ellen Page, and Alexander Skarsgård star in this taut thriller—produced by Tony and Ridley Scott—about a corporate spy infiltrating an anarchist collective.


Brazil | 2012 | 75 minutes | Bruno Safadi
Dazed and vulnerable following the sudden death of her husband, heavily pregnant Karine becomes involved in the cultish "Church of Éden." The church's domineering pastor takes her under his wing as a religious ambassador in this sinister and stylish Brazilian drama.


USA | 2013 | 90 minutes | Chris Wedge
A teenager finds herself aligned with a rag-tag group of characters in a battle deep in the forest between the forces of good and evil in this 3D fantasy adventure based on William Joyce's children's book The Leaf Men and the Brave Good Bugs.
France | 2012 | 79 minutes | Benjamin Renner, Stephane Aubier, Vincent Patar
Youth Jury Award for Best Films4Families Feature: Grand Jury Prize
Little mice are taught to be afraid of bears, but when little Celestine's dreams of meeting one is realized, the shabby Ernest proves to be the best friend an open-minded mouse could ask for. In French with English subtitles. All ages


110 minutes |
This special tribute event for actor Kyle MacLachlan includes the presentation of the Seattle International Film Festival Award for Outstanding Achievement in Acting, an onstage interview with film clips from his career, a Q&A, and a screening of the Twin Peaks pilot.
USA | 2013 | 86 minutes | Riley Morton
Intimate portraits of players in the 2012 campaign to legalize marijuana in Washington State power a thrilling account of the promises and risks of drug reforms.


Italy | 2012 | 102 minutes | Paolo Virzi
When brilliant Guido and aspiring singer-songwriter Antonia decide that the time is right to have a child, they find that such a task is easier said than done in this spirited Roman comedy.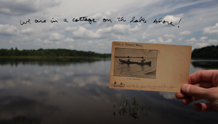 2012 | 86 minutes |
This program encourages us to take a look at our surroundings, and see the many things that can go unnoticed.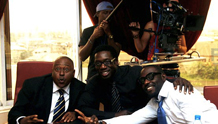 60 minutes |
Join our attending African filmmakers for an in-depth exploration of the current trends in African filmmaking. Participants will be confirmed as their travel is finalized.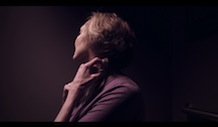 2013 | 86 minutes |
Seven short films about what obsession, desperation, and money can make us do.