Films A to Z
Browse
USA | 2013 | 94 minutes | Darren Stein
Gay-La Film & Party | Party at Q Capitol Hill follows the screening – Jun 5
The battle among a school's popular girls takes a turn when they embark on a search to find the first gay student in order to stay in vogue in this comic send-up of high school clique culture.
Italy | 2012 | 108 minutes | Silvio Soldini
A sophisticated comedy casting a critical eye on contemporary Italy through the eyes of a working-class widower struggling to raise two daughters. While helping them out of a mischievous situation, he meets and falls in love with a budding artist.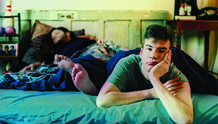 2013 | 83 minutes |
From life in a possible future to the issues being faced here and now, staying in the closet is not an option for the men in these intriguing and touching stories.
USA | 2013 | 90 minutes | Gary Entin
With nobody to turn to but each other, a group of repressed gay teens form an after-school club in this adaptation of the cherished 2003 young adult novel by Seattle-based author Brent Hartinger. Ages 13+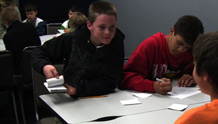 120 minutes |
1:00 - 3:00pm (Film Center Classroom) $15 - General Audience, $10 - SIFF Members
This workshop is a great opportunity to learn the fundamentals of animation. Students in the workshop will create their own character and learn how to animate them. Using flipbooks, participants will gain the basic skills of stop-motion and GET ANIMATED!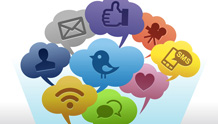 90 minutes |
5:30-7:00pm (Film Center Classroom)
$5 - General Audience Free - SIFF / SAG/AFTRA Members
Engage with film reviewers about media techniques to capture the attention of reviewers, bloggers, and the next generation of promotion.
Germany | 2013 | 117 minutes | Marc Rothemund
Based on the bestselling novel. 21-year-old Sophie has just started her studies when she is diagnosed with cancer. Though her world is turned upside down, nine individual wigs become Sophie's elixir of life in this true story.


Taiwan | 2012 | 75 minutes | Tien-hau Hua
This box office smash from Taiwan follows 17 senior citizens who travel the island by scooter, delighting in the journey and their own achievement all the way.
United Kingdom | 2012 | 128 minutes | Peter Greenaway
Peter Greenaway's stunningly visual, sexually provocative 16th-century tale is based on the life of the notorious Dutch engraver who tempts the Margrave of Alsace with a business proposition, offering to stage erotic dramatizations of the Old Testament.


Japan | 2013 | 133 minutes | Yûya Ishii
Tasked with helping to edit a new dictionary known as "The Great Passage," Mitsuya finds himself distracted by his landlord's beautiful granddaughter in this kindhearted tribute to the power of words.