Films A to Z
Browse
Japan | 1967 | 130 minutes | Shôhei Imamura
A brilliantly layered documentary masterpiece from 1967, New Wave Japanese director Shohei Imamura investigates a seemingly commonplace occurrence in Japanese society: the disappearance of hundreds of ordinary people.


Denmark | 2012 | 98 minutes | Bille August
An exquisite period romance about the wife of acclaimed Danish painter P.S. Krøyer. At the peak of their marriage, Krøyer's mental illness becomes more severe and Marie's dream of a mutually supportive life as artists turns to frustration and sorrow.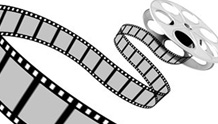 60 minutes |
We're all used to ringing endorsements for movies emblazoned on advertisements. But do all film critics think that new movies are "Brilliant! Mesmerizing! Profound!" or is there more to the marketing machine than meets the eye?
Germany | 2012 | 132 minutes | Matthias Glasner
After immigrating to coastal Norway, a German family's idyllic life is threatened when a car accident claims the life of a local teenager in this beautifully photographed drama.
USA | 2013 | 99 minutes | Adam Rodgers
Two wildly different parents meet and fall in love while taking their kids on a college tour, proving it's not only teenagers who find themselves when they go off to college.


USA | 2013 | 92 minutes | Tom Berninger
A film that entertainingly follows the personal journey of Tom Berninger (who doubles as the director and subject) as he goes on tour with his older brother, Matt Berninger, the lead singer of the Brooklyn-based band The National.
USA | 2013 | 90 minutes | Jane Weinstock
Recovering mental patient and photojournalist Lee (Jennifer Jason Leigh) investigates the disappearance of her former lover, only to find that sometimes the truth is closer to home than she ever anticipated in this twisting, sexy psychological thriller.


USA | 2013 | 90 minutes | Dan Scanlon
Mike Wazowski and James P. Sullivan are an inseparable pair, but that wasn't always the case. When these two mismatched monsters met they couldn't stand each other. A bright and hilarious prequel unlocking the door to how Mike and Sulley overcame their differences and became the best of friends.


Germany | 2012 | 95 minutes | Stephan Schesch
With touches of A Cat in Paris and the films of Sylvain Chomet (The Illusionist, The Triplets of Belleville), and based on a book by Tomi Ungerer, this man in the moon will delight all ages.


Germany | 2012 | 90 minutes | Markus Imhoof
With dazzling nature photography, Academy Award®–nominated director Markus Imhoof (The Boat is Full) takes a global examination of endangered honeybees—spanning California, Switzerland, China and Australia—more ambitious than any previous work on the topic.