Films A to Z
Browse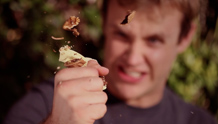 2013 | 86 minutes |
Seven short films about snatching victory from the jaws of defeat.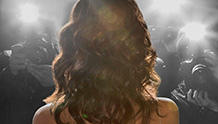 May 16, 2013
Celebrate our Opening Night Gala featuring Joss Whedon's Much Ado About Nothing in style!
Australia | 2012 | 75 minutes | David Roach, Warwick Ross
France's Bordeaux region is renowned for its coveted wine, but shifts in the global marketplace mean that Oenophiles in China are buying up the limited product, causing the price of Bordeaux to skyrocket.


Serbia | 2012 | 97 minutes | Miroslav Terzic
A post-war thriller set in Belgrade. A young lawyer wants to prove himself with his first important case. Naively he shakes too many skeletons from the post-war closet, exposing himself and his family to danger.


USA | 2013 | 83 minutes | Farihah Zaman, Jeff Reichert
Remote Area Medical, about a non-profit organization dedicated to providing free healthcare to those without insurance, observes the program's volunteers and its recipients over three long days at Virginia's Bristol Motor Speedway.


Algeria | 2012 | 87 minutes | Merzak Allouache
Nearly a decade into the country's civil war, a young Algerian jihadist takes advantage of a national amnesty to leave the mountains and rejoin civil society. But the past is not so easily set aside. A beautifully made, deeply felt drama from a veteran director.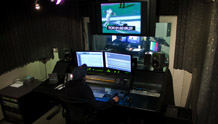 120 minutes |
1:00 - 3:00pm, (Film Center Theater)
$5 - General Audience, Free - SIFF Members
Aspiring filmmakers will explore new platforms in film budgeting, copyright usage, and digital archiving.
Sponsors: NIMIA Media
Iran | 2012 | 90 minutes | Massoud Bakhshi
Move over, Sopranos. A college professor returns home to Iran after 22 years—only to get embroiled in illicit dealings masterminded by his family in this post-Revolution psychological drama.


United Kingdom | 1955 | 161 minutes | Laurence Olivier
Sir Laurence Olivier plays a murderous Richard III, who schemes to steal the throne from his brother, King Edward IV. This Shakespearean tragedy is filled with betrayal, blood, and perhaps the greatest performance of Sir Olivier's career.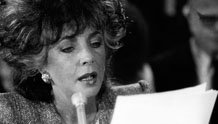 2013 | 99 minutes |
Iraqi vet adrenaline junkies, a Hollywood icon's passionate crusade, and a Russian orphan's remarkable rebirth—discover the whole story behind the headlines.