Films A to Z
Browse
Argentina | 2012 | 94 minutes | Dario Nardi
A surrealistic melodrama about a circus dwarf jailed for a crime of passion addresses identity, alienation, and daring to dream. Director Dario Nardi's strange and magical movie, reminiscent of film noir and German expressionism, is utterly captivating.
USA | 1923 | 67 minutes | Fred Newmeyer, Sam Taylor
A store clerk (Harold Lloyd) organizes a contest to climb the outside of a 12-story building, and ends up dangling from a skyscraper in this 1923 silent romantic comedy classic. All ages


United Kingdom | 2013 | 89 minutes | Kim Longinotto
When Salma, a young aspiring poet in South India, reached puberty, her parents locked her away. Twenty-five years later, Salma has fought her way back to the outside world in this beautiful, poignant, and powerful portrait of women in India.


Mali | 2012 | 72 minutes | Samouté Andrey Diarra
Having lost their jobs due to climate change and overfishing, a group of fishermen have been dubbed Sand Fishers, and now harvest wet compact sand and gravel from the bottom of waterways for use by the construction industry.


USA | 2013 | 87 minutes | Brady Hall
Hollis Wallace, whose career as a Seattle metal scrapper allows him to support his sick mother, finds his routine challenged when he meets an 18-year-old runaway with her own troubles.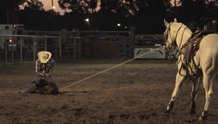 2012 | 90 minutes |
Celebrating the past and the future, the awkward and the poignant, this collection of short films captures Seattle.
Here's what's up: Our annual festival-within-a-festival isn't a Dangerous Liaisons kind of secret thing. It's a Dead Poets Society kind of secret thing. Consider the Egyptian Theatre your cave and the hundreds of fellow Secret Festivalgoers your comrades.
Admission is by Secret Festival Pass only.
USA | 2012 | 88 minutes | Joey Johnson
A group of Seattleites find their backpacking trip interrupted when one of them turns up dead. Now, they must delve into their collective past and figure out whodunit in this locally shot puzzler.


USA | 2012 | 73 minutes | Abigail Child
Shot with a 16mm camera and cast without professional actors, this intimate portrayal is an imaginary home movie about nineteenth-century poet Percy Shelley and his wife, the novelist and author of Frankenstein, Mary Shelley.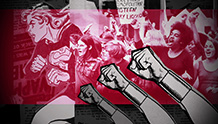 90 minutes |
3:00-4:30pm (Film Center Classroom)
$5 - General Audience, Free - SIFF Members
How are women, both real and fictional, represented in American culture and around the world? How do advocates of media literacy, as well as media makers, subvert these messages or offer alternatives for empowerment through their work? Join the conversation with activists and groundbreaking artists.