Films A to Z
Browse
China | 2012 | 100 minutes | Stephen Fung
This fantastic sequel to Tai Chi Zero follows the larger-than-life adventures of Yang Luchan, who must use his fiancée's kung fu lessons to protect his family from an invading horde of steampunk soldiers.


USA | 2013 | 75 minutes | Hannah Fidell
In the midst of a torrid sexual affair with one of her underage students, Austin-based high school English teacher Diana's carefully constructed life begins to unravel.


USA | 2013 | 90 minutes | Rebecca Fishman, Thomas Beatty
Andrew, despondent over the death of his mother, and his girlfriend invite their best friends for a desert retreat of emotional healing--via a surprise therapeutic orgy. Once this absurd and troubling request is revealed, their bonds begin to fracture in unexpected and often hilarious ways.


Bangladesh | 2012 | 106 minutes | Mostofa Sarwar Farooki
Amin Patowary, a religious fundamentalist, is the leader of his small water-locked Bangladeshi village. He won't allow his people to have access to television or other technology. But trouble brews when the schoolteacher buys a television in this satirical folktale.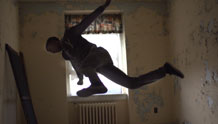 USA | 2012 | 3 minutes | Jake Oleson, Charles Frank
BEST OF NFFTY - Kai Rapelyea, dancer and performer, transforms the energy of a decrepit asylum into a unique rhythmic expression. Using only the tempo of the environment, Kai's movements render him one with this timeless monument.
USA | 2013 | 79 minutes | Cullen Hoback
This documentary and cautionary tale will make you re-examine the way internet users willingly forfeit their privacy, intellectual property, and other civil freedoms everyday on Google, Facebook, and other free web services.


USA | 2013 | 90 minutes | Chris Mason Johnson
San Francisco, 1985. Two opposites attract at a modern dance company. Together, their courage and resilience are tested as they navigate a world full of risks and promise, against the backdrop of a disease no one seems to know anything about.


France | 2012 | 110 minutes | Claude Miller
Audrey Tautou stars as a depressed suburban housewife whose desire for culture and freedom takes a violent turn in this tense drama based on François Mauriac's acclaimed and provocative 1927 novel.


Pakistan | 2012 | 75 minutes | Bassam Tariq, Omar Mullick
The Edhi foundation, founded by humanitarian Abdul Sattar Edhi, gets the documentary treatment in this ethereal and inspirational story of resilience about a runaway child and an ambulance driver in Karachi, Pakistan. The film recently won the Filmmaker-to-Filmmaker Award at the Hot Docs Festival, and directors Omar Mullick and Bassam Tariq were featured in Filmmaker Magazine's "The 25 New Faces of Independent Film."


USA | 2013 | 83 minutes | Chad Hartigan
Seattle actor Paul Eenhoorn delivers a stunning performance in this deceptively simple and surprisingly optimistic story of a lonely man who gets a job helping ex-cons transition to civilian life. Winner of the Audience Award for Best of NEXT at Sundance.