Films A to Z
Browse
Australia | 2012 | 91 minutes | Cameron Cairnes, Colin Cairnes
Three suburban teens driving to a music fest meet a fertilizer trader looking for a fresh supply of his secret ingredient. Wolf Creek meets Tucker & Dale vs. Evil in a film that is as hysterically funny as it is horrifyingly gruesome.
Argentina | 2013 | 105 minutes | Diego Kaplan
When Diego and Emilia reveals to long-time friends that they are swingers and would like to swap partners, couplehood takes on a new dimension in this bittersweet comedy.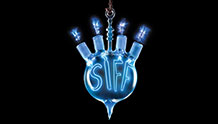 2013 | 60 minutes |
How hard could it be to make a three-minute film? We challenged you to find out.
Thailand | 2012 | 68 minutes | Nawapol Thamrongrattanarit
When her hard drive breaks, taking with it a year's worth of work, film location scout Sai sets out to recapture the missing photos and memories of an unrequited love. Told entirely over 36 static shots.
Paraguay | 2012 | 105 minutes | Juan Carlos Maneglia, Tana Schémbori
A teenage delivery boy working in an illegal Paraguayan market must dodge thieves, rival gangs, and the police when he is offered $100 to transport a load of mysterious-and highly sought-after-crates to the edge of town. Ages 15+


USA | 2013 | 103 minutes | Tomer Almagor
A powerful, brooding love story about the seemingly implausible relationship of two radically different personalities somehow always meant for each other. Set against the hipster music scene of Southern California with a remarkable performance from Amy Seimetz.


102 |
Thursday, May 30
A Tribute to the Music of Muscle Shoals with Patterson and David Hood
Triple Door: Doors 6:00 p.m., 7:00 p.m. (all-ages)
India | 2012 | 94 minutes | Samit Kakkad
In this kinetic mash-up of the Step Up films and the musical Moulin Rouge, nine Marathi Indian boys living in an oppressive juvenile home challenge their circumstances by banding together to enter a prominent dance competition. Explosive, innovative, and crowd-pleasing fun.
Iraq | 2012 | 79 minutes | Bijan Zmanpira, Nahid Ghobadi
In this charming, satirical road trip movie an Iranian diplomat travels Kurdistan in response to a letter threatening the collective suicide of 111 young women if they are not provided with eligible suitors. Visually stunning with dreamlike reveries and absurd Beckett-esque humor.


Denmark | 2012 | 115 minutes | Joshua Oppenheimer, Christine Cynn, Anonymous
Powerful and surreal. For over forty years, the leaders of Indonesian paramilitary death squads have considered their acts of genocide heroic. This flabbergasting documentary follows these notorious murderers as they brazenly re-enact their heinous crimes with B-movie panache.