Films A to Z
Browse
USA | 2012 | 100 minutes | Jason Wise
SOMM is the riveting story of four sommeliers attempting to pass the prestigious Master Sommelier exam, a test with one of the lowest pass rates in the world. Fewer than 200 people in the world have ever earned the title Master Sommelier.


USA | 2013 | 85 minutes | Gregory Collins
Unwilling to sacrifice for each other, new parents Maggie and Michael must decide whether or not they are able to set aside their budding acting careers for their offspring. An intimate exploration of evolving gender roles and the modern work/family dilemma.


USA | 2013 | 94 minutes | Jessie Deeter, Steve Brown
Burning Man attracts 60,000 participants to Nevada's Black Rock Desert every August. Go behind the curtain as participants and organizers struggle to balance their guiding principles with the event's ever-growing popularity in this entertaining exposé.
USA | 2013 | 95 minutes | James Ponsoldt
Youth Jury Award for Best FutureWave Feature: Grand Jury Prize
When good girl Aimee finds party boy Sutter passed out on her lawn, each of them get their worlds rocked in ways that will profoundly affect both of their lives in this sincere and refreshingly unaffected look at teenagers. Smartly adapted from Tim Tharp's best-selling novel. Ages 15+


USA | 2012 | 97 minutes | Josh Boone
In this tour-de-force comedy of manners, the clannish Borgens deny that mom—the Anna Karenina of the 'burbs—has abandoned them and cope in all the wrong ways instead of dealing honestly with the inevitable losses that life throws at us.


USA | 2013 | 75 minutes | Hannah Fidell
In the midst of a torrid sexual affair with one of her underage students, Austin-based high school English teacher Diana's carefully constructed life begins to unravel.


USA | 2013 | 90 minutes | Rebecca Fishman, Thomas Beatty
Andrew, despondent over the death of his mother, and his girlfriend invite their best friends for a desert retreat of emotional healing--via a surprise therapeutic orgy. Once this absurd and troubling request is revealed, their bonds begin to fracture in unexpected and often hilarious ways.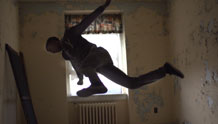 USA | 2012 | 3 minutes | Jake Oleson, Charles Frank
BEST OF NFFTY - Kai Rapelyea, dancer and performer, transforms the energy of a decrepit asylum into a unique rhythmic expression. Using only the tempo of the environment, Kai's movements render him one with this timeless monument.
USA | 2013 | 79 minutes | Cullen Hoback
This documentary and cautionary tale will make you re-examine the way internet users willingly forfeit their privacy, intellectual property, and other civil freedoms everyday on Google, Facebook, and other free web services.


USA | 2013 | 90 minutes | Chris Mason Johnson
San Francisco, 1985. Two opposites attract at a modern dance company. Together, their courage and resilience are tested as they navigate a world full of risks and promise, against the backdrop of a disease no one seems to know anything about.