Films A to Z
Browse
USA | 2013 | 83 minutes | Eric Slade, Stephen Silha
Reel NW Award presented by KCTS 9
This vibrant and joyful documentary chronicles the life of experimental filmmaker, poet, and queer activist James Broughton from the mid-century San Francisco Renaissance to his death in 1999.
USA | 2012 | 100 minutes | Drew DeNicola
An extraordinary portrait of legendary Memphis-based band Big Star with never-before-seen footage, rousing musical tributes, and in-depth interviews with members of the band and the musicians they've inspired.
USA | 2013 | 83 minutes | Gabriela Cowperthwaite
Spotlighting infamous bull orca Tilikum, who caused the death of three people while in captivity, this compelling documentary investigates the negative impacts of the animal entertainment world.
Germany | 2012 | 93 minutes | Thomas Riedelsheimer
Thomas Riedelsheimer (Rivers and Tides) explores the world of Japanese artist Susumu Shingu, who dreams of a place where sustainability and art collide, creating a wind-powered home where his graceful wind and water sculptures can breathe with the earth.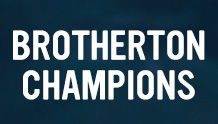 Every month, Brotherton Community Champions honors someone who is striving to make a difference in the community.
India | 2012 | 150 minutes | Shivendra Singh Dungarpur
Award-winning director Shivendra Singh Dungarpur celebrates India's film heritage in this masterful documentary about the rise of the National Film Archive of India and its obsessively passionate founder P.K. Nair.
Zimbabwe | 2012 | 89 minutes | Mosco Kamwendo
The life and suspicious death of Mozambique's revolutionary leader, Samora Moises Machel, is explored in this documentary, providing insight into the Mozambican fight for independence and subsequent political changes.


USA | 2013 | 109 minutes | Lucy Walker
SIFF 2013 Best Documentary: Special Jury Prize
The rise and brutal fall of world-renowned snowboarder Kevin Pearce. Battling with rival Shaun White as the Olympics approach, Pearce crashes and suffers a severe brain injury. His desire to return to snowboarding drives his recovery, but Kevin's family struggles with his selfish passion.


USA | 2013 | 81 minutes | Zachary Heinzerling
This film about the creative process, aging, and marriage is also a candid New York love story that explores the four-decade marriage of painter Ushio Shinohara and his wife, Noriko, as she seeks an identity of her own as an artist.
USA | 2013 | 70 minutes | Omar J. Pineda
The walking dead are among us in this exposé of real-life zombie walks, featuring event footage alongside interviews with participants, organizers, makeup artists, and celebrities (Tom Savini, Norman Reedus).