Films A to Z
Browse Creative Streak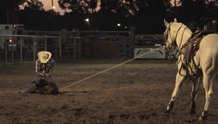 2012 | 90 minutes |
Celebrating the past and the future, the awkward and the poignant, this collection of short films captures Seattle.
USA | 2012 | 73 minutes | Abigail Child
Shot with a 16mm camera and cast without professional actors, this intimate portrayal is an imaginary home movie about nineteenth-century poet Percy Shelley and his wife, the novelist and author of Frankenstein, Mary Shelley.
USA | 2013 | 94 minutes | Jessie Deeter, Steve Brown
Burning Man attracts 60,000 participants to Nevada's Black Rock Desert every August. Go behind the curtain as participants and organizers struggle to balance their guiding principles with the event's ever-growing popularity in this entertaining exposé.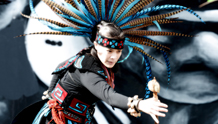 2013 | 85 minutes |
SIFF FutureWave and Longhouse Media present the SuperFly short films, created in 36 hours by youth filmmakers, in collection with short films created by Native filmmakers.
Germany | 2012 | 76 minutes | Helena Ahonen, Max Andersson
This surreal, partially animated documentary follows two Swedish comic book artists on a road trip through the former Yugoslavia with the mummified remains of Marshal Tito. Their goal: promote their book Bosnian Flat Dog, published by Seattle's own Fantagraphics Books.
Japan | 2012 | 117 minutes | Mamoru Hosoda
Mamoru Hosoda exhibits his mastery of understated drama and the subtleties of emotion in this beautifully animated film. Hana's decisions will leave you aching with sweet melancholia. In Japanese with English subtitles. Ages 8+