Films A to Z
Browse Open My Eyes!
USA | 2013 | 87 minutes | Lana Wilson, Martha Shane
In the wake of the assassination of Dr. Tiller, this documentary examines the personal and ethical imperatives that drive the four remaining physicians who continue to perform late-term abortions despite dangerous legal and personal harassment in this thought-provoking and sometimes troubling documentary.


USA | 2013 | 84 minutes | Freida Lee Mock
Twenty years after a poised young law professor sent shockwaves through the nation, Academy Award® winner Freida Mock crystallizes sexist power dynamics, unraveling the lightning-rod moment in Anita Hill's life and the broader discussion of gender inequality in America.


USA | 2013 | 80 minutes | Alex Stonehill, Bradley Hutchinson
When his name appears in the 9/11 Commission Report, Iraqi immigrant and Seattle resident Sam "Barzan" Malkandi, now considered a threat to national security, is detained and deported by the United States government.


Belgium, United Kingdom, North Korea | 2012 | 83 minutes | Anja Daelemans, Nicholas Bonner, Gwang Hun Kim
The first Western-financed fiction feature made entirely in North Korea, Comrade Kim Goes Flying is the winning story of a young female coal miner who dreams of becoming a trapeze artist.


Zimbabwe | 2012 | 89 minutes | Mosco Kamwendo
The life and suspicious death of Mozambique's revolutionary leader, Samora Moises Machel, is explored in this documentary, providing insight into the Mozambican fight for independence and subsequent political changes.


Iceland | 2012 | 95 minutes | Baltasar Kormákur
Based on an astonishing true incident, The Deep fashions a modern-day everyman myth about the sole survivor of a shipwreck, whose superhuman will to survive made him both an inexplicable scientific phenomenon and a national hero.


USA | 2013 | 90 minutes | Richard Rowley
Richard Rowley offers a devastating indictment of the covert wars sponsored by the United States government. Based on the investigative reporting of Jeremy Scahill, this documentary sheds light on the darkest secrets of American history.


USA | 2013 | 86 minutes | Riley Morton
Intimate portraits of players in the 2012 campaign to legalize marijuana in Washington State power a thrilling account of the promises and risks of drug reforms.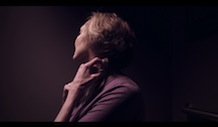 2013 | 86 minutes |
Seven short films about what obsession, desperation, and money can make us do.


USA | 2013 | 57 minutes | Chris Towey, Leah Warshawski
Hillywood, the Rwandan film industry, is given the spotlight in this affectionate portrait featuring the filmmaking community, the blossoming film festival culture, and the joy of the people as they experience Rwandan cinema on the big screen.