Films A to Z
Browse Open My Eyes!
USA | 2013 | 85 minutes | Penny Lane
SIFF 2013 Best Documentary: Grand Jury Prize
This all-archival documentary, constructed from Super8 footage shot by three White House aides (Watergate conspirators Ehrlichman, Haldeman, and Chapin), creates an intimate and complex portrait of the Nixon presidency, as it has never been seen before.


Rwanda | 2013 | 73 minutes | Joel Karekezi
Bridging narrative simplicity and emotional depth, first-time Rwandan filmmaker Joel Karekezi showcases friends who are on opposing sides of the Rwandan genocide. Years later, they must navigate their horrific past toward an emotional future.


Australia | 2012 | 75 minutes | David Roach, Warwick Ross
France's Bordeaux region is renowned for its coveted wine, but shifts in the global marketplace mean that Oenophiles in China are buying up the limited product, causing the price of Bordeaux to skyrocket.


USA | 2013 | 83 minutes | Farihah Zaman, Jeff Reichert
Remote Area Medical, about a non-profit organization dedicated to providing free healthcare to those without insurance, observes the program's volunteers and its recipients over three long days at Virginia's Bristol Motor Speedway.


Algeria | 2012 | 87 minutes | Merzak Allouache
Nearly a decade into the country's civil war, a young Algerian jihadist takes advantage of a national amnesty to leave the mountains and rejoin civil society. But the past is not so easily set aside. A beautifully made, deeply felt drama from a veteran director.


Iran | 2012 | 90 minutes | Massoud Bakhshi
Move over, Sopranos. A college professor returns home to Iran after 22 years—only to get embroiled in illicit dealings masterminded by his family in this post-Revolution psychological drama.


United Kingdom | 1955 | 161 minutes | Laurence Olivier
Sir Laurence Olivier plays a murderous Richard III, who schemes to steal the throne from his brother, King Edward IV. This Shakespearean tragedy is filled with betrayal, blood, and perhaps the greatest performance of Sir Olivier's career.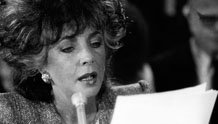 2013 | 99 minutes |
Iraqi vet adrenaline junkies, a Hollywood icon's passionate crusade, and a Russian orphan's remarkable rebirth—discover the whole story behind the headlines.
United Kingdom | 2013 | 89 minutes | Kim Longinotto
When Salma, a young aspiring poet in South India, reached puberty, her parents locked her away. Twenty-five years later, Salma has fought her way back to the outside world in this beautiful, poignant, and powerful portrait of women in India.


Mali | 2012 | 72 minutes | Samouté Andrey Diarra
Having lost their jobs due to climate change and overfishing, a group of fishermen have been dubbed Sand Fishers, and now harvest wet compact sand and gravel from the bottom of waterways for use by the construction industry.