Films A to Z
Browse Provoke Me!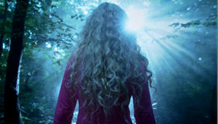 2012 | 93 minutes |
F**k the Parents, Auschwitz on My Mind, Nude Photos!—these titles and films push boundaries and address taboo topics.
Chile | 2012 | 81 minutes | Fernando Guzzoni
This brooding and intimate study tells the tale of Alejandro, a solitary, fragile, and unpredictably dangerous man paralyzed by the hostility of his past with the Pinochet dictatorship. Winner, Best New Director, San Sebastián Film Festival.


South Korea | 2012 | 103 minutes | Lee Don-ku
This hard-hitting South Korean drama centers on a 28-year-old man who, ten years earlier, participated in a violent act against a classmate. Attempting to seek forgiveness without confessing his role in her adolescent trauma, guilty Sung-gong forms a relationship with his victim, with unexpected consequences.


Belgium | 2012 | 93 minutes | Jessica Woodworth, Peter Brosens
This chilling contemporary fable draws on traditional peasant folklore to chronicle what happens when Mother Nature turns her back on a small Ardennes village and refuses to let winter give way to spring.


Kazakhstan | 2013 | 110 minutes | Emir Baigazin
SIFF 2013 Best New Director: Grand Jury Prize
A stark, surreal, strange, and entirely riveting tale of a marginalized teenage boy. Young Kazakh director Emir Baigazin's accomplished debut creates a poetic and mature study of school bullying and the strength of the survival instinct in a small town in rural Kazakhstan.


Morocco | 2012 | 115 minutes | Nabil Ayouch
Best Director – Nabil Ayouch: SIFF 2013 Golden Space Needle Awards
An intimate portrait of three young boys growing up on the outskirts of Casablanca. Critically acclaimed at Cannes, this film is a major achievement by one of North Africa's most important filmmakers.


Denmark | 2012 | 111 minutes | Thomas Vinterberg
Mads Mikkelsen won the Best Actor prize at Cannes for his performance as an innocent man accused of child molestation in this ferociously powerful new film by Thomas Vinterberg (The Celebration).


USA | 2012 | 94 minutes | Jason Lapeyre, Robert Wilson
A group of 13-year-old friends armed with sticks gather for a Capture the Flag game in the woods. For them, the weapons are real and the game is deadly serious as they form allegiances, stage rebellions, and discover treacheries that blur fantasy and reality. Ages 13+


Poland | 2013 | 101 minutes | Malgoska Szumowska
The magnetic Andrzej Chyra (Decalogue IV, Katyn) plays Father Adam, a lonely but loving and kind priest in the Polish countryside struggling with his sexuality in this artfully rendered, unpredictable, and emotional film.


United Kingdom | 2012 | 90 minutes | Rachid Bouchareb
Two Chicago women—one on the run from the law, the other from her cheating husband—head to Santa Fe to compete in a renowned belly dancing competition.