Films A to Z
Browse To the Extreme
Australia | 2012 | 91 minutes | Cameron Cairnes, Colin Cairnes
Three suburban teens driving to a music fest meet a fertilizer trader looking for a fresh supply of his secret ingredient. Wolf Creek meets Tucker & Dale vs. Evil in a film that is as hysterically funny as it is horrifyingly gruesome.
USA | 2006 | 90 minutes | Jonathan Levine
A group of high school students invite popular outsider Mandy Lane (Amber Heard) to a weekend party on a secluded ranch. While the festivities rage on, the number of revelers begins to mysteriously drop.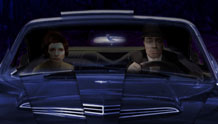 87 minutes |
Strange animations, cinematic explorations, and some formal experiments that work on a purely emotional level.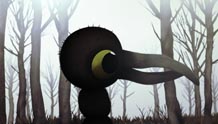 2012 | 81 minutes |
From a mercenary hired to kill Death to hungry, hungry heroes, these animations are not Saturday morning cartoons.


Sweden | 2013 | 76 minutes | Mia Engberg
Through home movies and spoken memories, director Mia Engberg reconstructs her bohemian love life with a charismatic drug dealer when he wants to reconnect after eight years in prison.
USA | 2013 | 85 minutes | E.L. Katz
In this fiendishly black comedy, a recently unemployed new dad and his old high school buddy engage in a game of dares and degradation, all for financial reward, which quickly escalates to outrageous and unnerving heights. Starring Pat Healy, Ethan Embry, and David Koechner.
United Kingdom | 2012 | 88 minutes | Matthias Hoene
When East London is overrun with zombies, a pair of bank robber brothers hole up in their father's retirement community in this riotous splatter comedy.
Chile | 2013 | 98 minutes | Sebastian Silva
Set against Chile's Atacama Desert, Michael Cera and Gaby Hoffmann headline this wild and psychedelic comedy about a drug-addled American and a neo-hippie searching for a hallucinatory cactus.
USA | 2013 | 70 minutes | Omar J. Pineda
The walking dead are among us in this exposé of real-life zombie walks, featuring event footage alongside interviews with participants, organizers, makeup artists, and celebrities (Tom Savini, Norman Reedus).
USA | 2013 | 100 minutes | Neil Breen
David Lynch meets Tommy Wiseau's The Room in director/writer/star Neil Breen's unexpected mash-up of relationship drama and paranormal-political thriller, creating a genre-defying outsider production that just may be the next cult classic.