Films A to Z
Browse To the Extreme
United Kingdom | 2012 | 128 minutes | Peter Greenaway
Peter Greenaway's stunningly visual, sexually provocative 16th-century tale is based on the life of the notorious Dutch engraver who tempts the Margrave of Alsace with a business proposition, offering to stage erotic dramatizations of the Old Testament.


Mexico | 2012 | 97 minutes | Adrián García Bogliano
A couple is relieved when their children return after disappearing near some mysterious caves while on vacation in Tijuana—but it soon becomes clear that a terrible change has taken place within them in this sublime chiller.
USA | 2013 | 60 minutes | James Franco, Travis Mathews
James Franco partners with gay film director Travis Mathews to recreate the sexually explicit scenes cut from the controversial 1980 film Cruising, an experiment that uses filmmaking to break down the barriers between straight and queer worlds.
USA | 2013 | 79 minutes | Christina Voros
James Franco produced this sex-positive look at porn and BDSM filmmakers who work for the San Francisco-based Kink.com, the largest producer of bondage pornography in the world.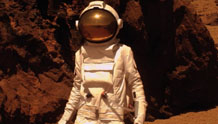 2013 | 95 minutes |
Sex, drugs, a kidnapping gone horribly wrong, and other nightmares that will make you wake up screaming in this shorts program.


South Korea | 2012 | 104 minutes | Kim Ki-duk
In Kim Ki-duk's brilliant but disturbing psychological study, a cold-blooded loan shark reconsiders his brutal lifestyle when a mysterious woman arrives and claims to be his long-lost mother. Warning: this film contains explicit scenes that some viewers may find offensive.


USA | 2012 | 95 minutes | Adam Wingard, Eduardo Sanchez, Gareth Evans, Gregg Hale, Jason Eisener, Simon Barrett, Timo Tjahjanto
Seven directors share their nightmares in this omnibus horror anthology, a sequel to the 2012 cult hit, in which a pair of investigators discover a bevy of sadistic found footage short films.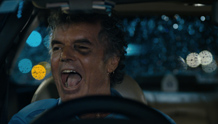 2012 | 82 minutes |
Think you know where you're going? Guess again. These quick flicks pack unexpectedly powerful punches.
USA | 2012 | 105 minutes | Nick Cassavetes
This visually dazzling head-trip from director Nick Cassavetes features Inception-esque dream sequences and some of the most elaborate mindscapes since Eternal Sunshine of the Spotless Mind. Starring Gena Rowlands, Ray Liotta, and Sienna Miller.