Films A to Z
Browse Show Me the World!
Egypt | 2012 | 96 minutes | Hala Lotfy
An exciting new female auteur from the Arab world, Hala Lotfy makes her debut with Coming Forth by Day. The daily struggles of a mother and daughter are a far cry from the riots of Tahrir Square, but offer equally compelling insight into Egyptian society today.
Netherlands | 2012 | 80 minutes | Alex Pitstra
A stunning fiction/documentary hybrid set in the vacuum between dictatorship and democracy. While Tunisians dreams of a better Tunisia, 23-year-old DVD salesman Abdallah dreams of a better life in Europe.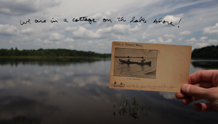 2012 | 86 minutes |
This program encourages us to take a look at our surroundings, and see the many things that can go unnoticed.
USA | 2013 | 96 minutes | Andrew Mudge
When Atang returns to Lesotho to bury his father, he falls in love with his childhood friend Dineo and reconnects with the mystic landscape and hardships of village life he left behind.
China | 2012 | 104 minutes | Zhang Yang
A group of irrepressible senior citizens living in a nursing home in China experience renewed, youthful energy when they decide to compete in a televised acting and variety show competition.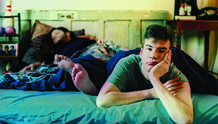 2013 | 83 minutes |
From life in a possible future to the issues being faced here and now, staying in the closet is not an option for the men in these intriguing and touching stories.
Taiwan | 2012 | 75 minutes | Tien-hau Hua
This box office smash from Taiwan follows 17 senior citizens who travel the island by scooter, delighting in the journey and their own achievement all the way.
Japan | 2013 | 133 minutes | Yûya Ishii
Tasked with helping to edit a new dictionary known as "The Great Passage," Mitsuya finds himself distracted by his landlord's beautiful granddaughter in this kindhearted tribute to the power of words.
Croatia | 2012 | 93 minutes | Arsen Anton Ostojic
In order to recover the body of her son lost during the war in Bosnia, a grieving but strong-willed Muslim woman, Halima, must track down her estranged niece, who carries a mysterious connection to her son.
Russia | 2012 | 128 minutes | Andrei Proshkin
In this exciting and bloody historical epic set in 14th-century Eurasia, Saint Alexius is given a world-defining task: heal the blind mother of the recently deceased Khan, or allow Europe to perish at the hands of the fearsome Mongolian Golden Horde.