Films A to Z
Browse Show Me the World!
Spain | 2013 | 85 minutes | Neus Ballús
A vividly shot slice of life docudrama set in the distant suburbs of Barcelona, this heavy but hopeful film follows five interconnected Catalonians, including a wrestler and a farmer, as they struggle with personal and economic difficulties.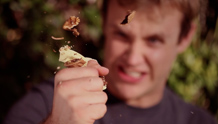 2013 | 86 minutes |
Seven short films about snatching victory from the jaws of defeat.
Cambodia | 2013 | 83 minutes | Kalyanee Mam
Shot over two years, Kalyanee Mam returns to her homeland to document three families and they contend with the ever-changing economy and industry of modern Cambodia in this impressionistic and beautifully constructed portrait of life.
Australia | 2013 | 96 minutes | Kim Mordaunt
Set in lush, rural Laos, this spirited drama tells the story of scrappy ten-year-old Ahlo, who yearns to break free from his ill-fated destiny. With help from his friend Kia and uncle Purple, he builds a giant rocket to compete in the dangerous Rocket Festival.
Russia | 2012 | 105 minutes | Mikhail Segal
Short Stories is about a writer and his short story manuscript that finds its way into the lives of the publishers that rejected it. The five stories are a tableau of entertaining ultra-contemporary Russian tales.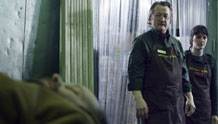 2013 | 86 minutes |
SIFF's annual celebration of the short form finishes off with this wonderfully varied program examining the breezy joy and tremendous complexity found in the best short films.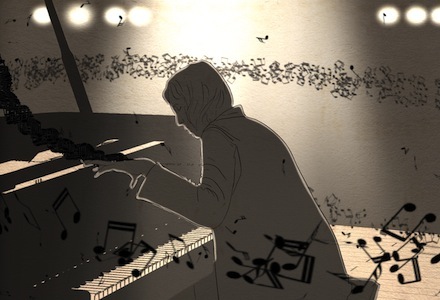 2013 | 87 minutes |
It is our great pleasure to open our ShortsFest weekend with this collection of superb short films from around the world that exemplify the art of storytelling in all its variety. Comedy and drama, live action and animation—these films prove that short is truly sweet.
Pakistan | 2012 | 75 minutes | Bassam Tariq, Omar Mullick
The Edhi foundation, founded by humanitarian Abdul Sattar Edhi, gets the documentary treatment in this ethereal and inspirational story of resilience about a runaway child and an ambulance driver in Karachi, Pakistan. The film recently won the Filmmaker-to-Filmmaker Award at the Hot Docs Festival, and directors Omar Mullick and Bassam Tariq were featured in Filmmaker Magazine's "The 25 New Faces of Independent Film."


USA | 2013 | 83 minutes | Chad Hartigan
Seattle actor Paul Eenhoorn delivers a stunning performance in this deceptively simple and surprisingly optimistic story of a lonely man who gets a job helping ex-cons transition to civilian life. Winner of the Audience Award for Best of NEXT at Sundance.
Cuba | 2012 | 90 minutes | Lucy Mulloy
A young Cuban, Elio, and his sister Lila get wrapped up with Raul, a sexy, volatile fugitive. The trio embarks on a harrowing 90-mile ocean voyage, in this vibrant and intense film.