Films A to Z
Browse
USA | 2013 | 86 minutes | Riley Morton
Intimate portraits of players in the 2012 campaign to legalize marijuana in Washington State power a thrilling account of the promises and risks of drug reforms.


Italy | 2012 | 102 minutes | Paolo Virzi
When brilliant Guido and aspiring singer-songwriter Antonia decide that the time is right to have a child, they find that such a task is easier said than done in this spirited Roman comedy.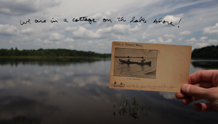 2012 | 86 minutes |
This program encourages us to take a look at our surroundings, and see the many things that can go unnoticed.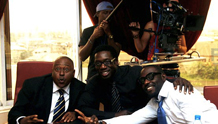 60 minutes |
Join our attending African filmmakers for an in-depth exploration of the current trends in African filmmaking. Participants will be confirmed as their travel is finalized.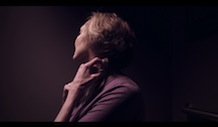 2013 | 86 minutes |
Seven short films about what obsession, desperation, and money can make us do.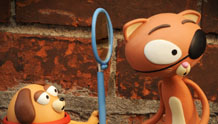 2013 | 87 minutes |
Gather your family around the flickering glow of the big screen for this magical set of animation, live action, and documentary short films the whole family will enjoy.
South Africa | 2013 | 90 minutes | Henk Pretorius
Best Film: SIFF 2013 Golden Space Needle Awards
After Fanie takes Dinky, a strong Zulu woman, to his Afrikaans family wedding, the two find an unexpectedly fun cross-cultural romance. But in order to marry Dinky, Fanie must negotiate to pay Lobola (a South African dowry).


USA | 2012 | 98 minutes | Brad Bernstein
A smattering of 20th century history and original animation illuminate the story of Tomi Ungerer, whose children's books, provocative political art, and erotica are all served with a dose of dark humor, hilarious frankness, and memories of Nazi occupation.
South Korea | 2012 | 103 minutes | Lee Don-ku
This hard-hitting South Korean drama centers on a 28-year-old man who, ten years earlier, participated in a violent act against a classmate. Attempting to seek forgiveness without confessing his role in her adolescent trauma, guilty Sung-gong forms a relationship with his victim, with unexpected consequences.


USA | 2013 | 100 minutes | Neil Breen
David Lynch meets Tommy Wiseau's The Room in director/writer/star Neil Breen's unexpected mash-up of relationship drama and paranormal-political thriller, creating a genre-defying outsider production that just may be the next cult classic.