Films A to Z
Browse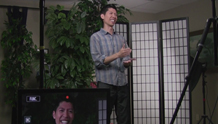 240 minutes |
10am-2:00pm (Film Center Classroom)
$10 - General Audience, $5 - SIFF Members
Acting for the Camera gives students the opportunity to explore acting in four basic camera shots (wide, over-the-shoulder, medium, close-up).
South Africa | 2012 | 89 minutes | Bryan Little
A survey of the extraordinary street dance styles across South Africa, director Bryan Little's award-winning documentary drills deeper into the philosophy of the dancer's self-expression and, especially, the souls of two extraordinary young performers. Ages 13+


Mexico | 2012 | 103 minutes | Michel Franco
After his wife's death in a car accident, Roberto moves to Mexico City with his teenage daughter, Alejandra. While father and daughter are inherently close, their repressed grief and lack of communication threatens to unhinge them when she becomes the victim of brutal bullying at school.


France | 2012 | 122 minutes | Yousry Nasrallah
Based on the true story of the horsemen hired by President Mubarak to charge the crowds in Tahrir Square, this vibrant drama captures the personal and political implications of the revolution across Egyptian society.
USA | 2013 | 87 minutes | Lana Wilson, Martha Shane
In the wake of the assassination of Dr. Tiller, this documentary examines the personal and ethical imperatives that drive the four remaining physicians who continue to perform late-term abortions despite dangerous legal and personal harassment in this thought-provoking and sometimes troubling documentary.


France | 2012 | 74 minutes | Judith Lit
In this affectionate documentary shot over three years, a French farming community in the Périgord region struggles to uphold centuries of tradition in the face of modernity and a new Europe.
USA | 2013 | 108 minutes | Jill Soloway
An attractive, privileged stay-at-home mom lives a seemingly idyllic life. But when she strikes up a peculiar friendship with a nubile young stripper, it calls her own staid existence into question, in this funny and moving portrayal of female midlife crisis.


120 minutes |
Peter Greenaway presents The Death of Cinema following a screening of his new film Goltzius and the Pelican Company – May 17
Peter Greenaway, the iconoclastic genius behind such astonishing films as The Draughtsman's Contract, The Cook, the Thief, His Wife and Her Lover, The Pillow Book, and Goltzius and the Pelican Company, provides a premise and a challenge in his upcoming forum: is the contemporary cinema's dependence on text leading to the death of cinema?
USA | 2013 | 105 minutes | David Lowery
A big award-winner at Sundance and a hit at Cannes, a rare honor for an American film, Ain't Them Bodies Saints features young outlaws Bob (Casey Affleck) and Ruth (Rooney Mara) torn apart after a shootout lands Bob in prison. Palm Springs "Director to Watch" David Lowery has been compared to Terrence Malick and Robert Altman for this gorgeously poetic romance-cum-western crime saga.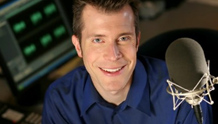 90 minutes |
Adam Gehrke will present a forum on the art of scoring and composing for film, featuring several local composers/musicians. De-mystifying the creative process and exploring examples of good and subjectively bad composition.