Films A to Z
Browse
USA | 2013 | 85 minutes | Matthew Perkins
Tired of being overlooked for bigger roles, a struggling dwarf actor sets out to be cast as the Tin Man in Martin Scorsese's interpretation of The Wizard of Oz. World Premiere
France | 2013 | 96 minutes | Alexandre Castagnetti
On a flight from New York to Paris, exes Julie and Antoine are seated side-by-side for the first time since their break-up, and relive the lows, and highs, of their past. Make sure your seatbelt is securely fastened for this breezy romantic comedy.


France | 2012 | 96 minutes | Cécilia Rouaud
After a fresh breakup with his wife, Yvan (the charismatic Denis Ménochet) decides to leave Paris and start a new life. Except that he finds himself stuck with the son she had with another man.


Germany | 2012 | 140 minutes | Marie Noëlle, Peter Sehr
In this lushly art-directed biopic, Sabin Tambrea portrays Bavaria's famous "Mad King Ludwig" as a misunderstood, reluctant monarch who met his downfall by believing music and culture could change the world.


Japan | 1967 | 130 minutes | Shôhei Imamura
A brilliantly layered documentary masterpiece from 1967, New Wave Japanese director Shohei Imamura investigates a seemingly commonplace occurrence in Japanese society: the disappearance of hundreds of ordinary people.


Denmark | 2012 | 98 minutes | Bille August
An exquisite period romance about the wife of acclaimed Danish painter P.S. Krøyer. At the peak of their marriage, Krøyer's mental illness becomes more severe and Marie's dream of a mutually supportive life as artists turns to frustration and sorrow.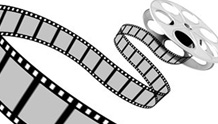 60 minutes |
We're all used to ringing endorsements for movies emblazoned on advertisements. But do all film critics think that new movies are "Brilliant! Mesmerizing! Profound!" or is there more to the marketing machine than meets the eye?
Germany | 2012 | 132 minutes | Matthias Glasner
After immigrating to coastal Norway, a German family's idyllic life is threatened when a car accident claims the life of a local teenager in this beautifully photographed drama.
USA | 2013 | 99 minutes | Adam Rodgers
Two wildly different parents meet and fall in love while taking their kids on a college tour, proving it's not only teenagers who find themselves when they go off to college.


USA | 2013 | 92 minutes | Tom Berninger
A film that entertainingly follows the personal journey of Tom Berninger (who doubles as the director and subject) as he goes on tour with his older brother, Matt Berninger, the lead singer of the Brooklyn-based band The National.