Films A to Z
Browse
Israel | 2012 | 96 minutes | Michael Mayer
When closeted gay Palestinian student Nimr falls in love with Roy, an out Israeli lawyer, their relationship is tested by the politically fraught turmoil of their respective homelands.


USA | 2012 | 55 minutes | Vivienne Roumani
Narrated by Meryl Streep and featuring interviews with Scott Turow, the late Ray Bradbury, Amazon.com founder and CEO Jeff Bezos, and more, this is an in-depth look at the turbulent, exciting journey from the printed book through the digital revolution and modern information age.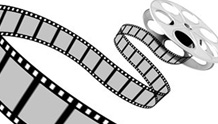 120 minutes |
2:00-4:00pm (Film Center Classroom) $5 - General audience Free - SIFF / SAG/AFTRA Members
Explore resources and tools for stage actors to thrive on the big screen. Many stage actors have trouble transitioning to film and television. In this forum SAG/AFTRA representatives explain the best methods for landing a movie role, effective audition techniques and how to make the right contacts. This forum will shed light on how to make the leap from the stage to the big screen.
Sponsor: SAG/AFTRA
United Kingdom | 2012 | 105 minutes | Marcus Markou
Kirkland Opening Night | Reception precedes the screening at 6pm. – May 30
In this robust British comedy a Greek Londoner loses it all in the latest economic crash—everything except a derelict fish-and-chip shop, co-owned by his estranged brother. As the family pulls together, the film's charm makes it hard to resist.


Austria | 2012 | 120 minutes | Ulrich Seidl
The second film of the trilogy explores religious fanaticism as self-flagellating missionary Anna Maria finds that her summer devoted to spreading the gospel is disrupted by the sudden return of her paraplegic Muslim husband, who aggressively attempts to shatter her beliefs.


Austria | 2013 | 90 minutes | Ulrich Seidl
So her mother and aunt can leave on summer excursions, 13-year-old Melanie is shipped off to weight loss camp. There she makes unexpected new friendships, talks about sex, and develops a mad crush on the handsome camp doctor, in this surprisingly tender conclusion to the Paradise trilogy.
Austria | 2012 | 120 minutes | Ulrich Seidl
With a blend of realism, social commentary, and warped humor, Ulrich Seidl's Paradise trilogy tells the stories of three women each at a turning point. Paradise: Love travels with 50-year-old hausfrau Teresa as she becomes a "Sugar Mama" sex tourist, buying favors from Kenyan beach boys.


Rwanda | 2013 | 73 minutes | Joel Karekezi
Bridging narrative simplicity and emotional depth, first-time Rwandan filmmaker Joel Karekezi showcases friends who are on opposing sides of the Rwandan genocide. Years later, they must navigate their horrific past toward an emotional future.


Germany | 2012 | 80 minutes | Peaches
Artist, provocateur, and electro-rock goddess Peaches brings her sensational stage show—which she calls a jukebox musical with a sex change—to the big screen for a no-holds-barred, operatic, neo-queer extravaganza channeled through the wild, pumping, sexually skewed fibers of Peaches's unstoppable imagination.
United Kingdom | 2012 | 134 minutes | Sophie Fiennes
This film is the fun philosophy course you wish you could have taken in college—loaded with clips from classic films, and starring sly philosophical provocateur Slavoj Zizek.