Films A to Z
Browse
Taiwan | 2012 | 112 minutes | Zero Chou
Set in 17th-century Taiwan, rife with pirates, courtesans, and star-crossed lovers, the beautiful and talented ladies of the Floating Island hide a gruesome secret, in this big-budget period drama.


Cambodia | 2013 | 83 minutes | Kalyanee Mam
Shot over two years, Kalyanee Mam returns to her homeland to document three families and they contend with the ever-changing economy and industry of modern Cambodia in this impressionistic and beautifully constructed portrait of life.
Australia | 2013 | 96 minutes | Kim Mordaunt
Set in lush, rural Laos, this spirited drama tells the story of scrappy ten-year-old Ahlo, who yearns to break free from his ill-fated destiny. With help from his friend Kia and uncle Purple, he builds a giant rocket to compete in the dangerous Rocket Festival.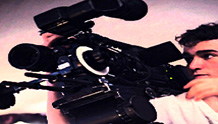 120 minutes |
1:00pm - 3:00pm (Film Center Classroom)
$5 - General Audience, Free - SIFF, Northwest Screenwriter's Guild, Women in Film Members
Learn the new entrepreneurial, legal, finance, distribution and marketing strategies and tactics filmmakers in all disciplines need to know to navigate the new landscape of independent film.
Sponsors: Northwest Screenwriters Guild, Women in Film.
Argentina | 2012 | 94 minutes | Dario Nardi
A surrealistic melodrama about a circus dwarf jailed for a crime of passion addresses identity, alienation, and daring to dream. Director Dario Nardi's strange and magical movie, reminiscent of film noir and German expressionism, is utterly captivating.
USA | 1923 | 67 minutes | Fred Newmeyer, Sam Taylor
A store clerk (Harold Lloyd) organizes a contest to climb the outside of a 12-story building, and ends up dangling from a skyscraper in this 1923 silent romantic comedy classic. All ages


United Kingdom | 2013 | 89 minutes | Kim Longinotto
When Salma, a young aspiring poet in South India, reached puberty, her parents locked her away. Twenty-five years later, Salma has fought her way back to the outside world in this beautiful, poignant, and powerful portrait of women in India.


Mali | 2012 | 72 minutes | Samouté Andrey Diarra
Having lost their jobs due to climate change and overfishing, a group of fishermen have been dubbed Sand Fishers, and now harvest wet compact sand and gravel from the bottom of waterways for use by the construction industry.


USA | 2013 | 87 minutes | Brady Hall
Hollis Wallace, whose career as a Seattle metal scrapper allows him to support his sick mother, finds his routine challenged when he meets an 18-year-old runaway with her own troubles.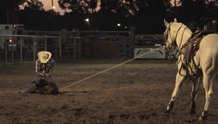 2012 | 90 minutes |
Celebrating the past and the future, the awkward and the poignant, this collection of short films captures Seattle.